5 Guaranteed Ways to Find a Date by Valentine's Day
With Valentine's Day just around the corner, you may be wondering what you're going to do or what you can do to change your single status.
It's not always easy to meet someone with whom you want to spend that oftentimes despised "Hallmark Holiday" with.
We've compiled a couple of tips to help you find someone worthy this upcoming Valentine's Day.
1. Throw out the idea that Valentine's day is the deadline
It's not the deadline, but you can use it as a checkpoint.
Finding the person to spend the rest of your life with is a process and there are steps involved. It's not like buying a gallon of milk where you can just go to the grocery store and pick out which one you want.
You have to remember there are a billion possible matches for you, and it will take some time and effort to meet the one for you. However, it can be a lot of fun if you're knowledgeable and know what you are doing.
2. Make a connection with someone while in conversation
This really is a skill set and not everyone knows how to do it.
One thing you can do to start improving in this area is to initiate conversations with anyone you meet. Don't wait to only talk with people you're attracted to or want to date. It's smarter to be friendly and practice connecting with anyone you meet.
If you're in the elevator, smile, say hello and make a comment to the other person sharing it with you. Maybe you can notice something about their bag, hair or what they're wearing. Throw out a compliment to the person working behind the counter. Ask your waiter a question like, "Where are you from?"
These are all ways to start a conversation and will help you to build your confidence when it's time for you to chat it up with someone you are interested in.
3. Get out and be seen
Your future queen isn't going to find you in front of your TV at home.
Join a dating site and get online in general! Find all the singles events, happy hours, business networking events and non-profit fundraisers you can and get them on your calendar.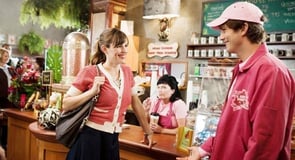 These places are full of professionals and many of them are going to be single. The places you go to meet people don't all have to be singles events, by the way.
When you are at these events, don't forget to smile and try out your refined conversation skills. One trick to opening the door for conversation at an event is to go up to someone you'd like to meet and "cheers" with your drinks. Most anyone will respond positively.
4. Wear red
When you're out and about at social gatherings, or just any given day at work or the grocery store, take advantage of the seasonal colors and wear red. This will attract attention to yourself and it's sexy.
Also, research has shown men and women are more attracted to people who wear red.
5. Make a list of things you've always wanted to do and do it
If your New Year's resolution is to get in shape, then get in the gym. Or maybe you've always wanted to try rock climbing. There are several groups out there that will provide lessons and get you started. How great would it be to meet someone there who you already know you have something in common with?
Don't forget to wear red 🙂
Photo sources: movienewz.com, holidaypictures.org