4 Ways to Handle His Disappearing Act
After a few great dates with your new guy, your feelings for him are growing, and you feel hopeful that you could have something substantial with him.
Then suddenly he goes "POOF" with no explanation. You are left feeling disappointed, confused and frustrated, replaying every date and conversation in your mind as you attempt to figure out what might have gone wrong.
The lack of closure and communication on his part leaves you feeling clueless and upset (understandably).
Men disappear for a variety reasons
This statement is not here to deter you from dating or getting close with a man. I am simply letting you know this is a common issue many women face in the early stages of dating, and I am here to tell you how to handle his disappearing act as the empowered woman you are!
Early on, a man disappearing is not a good sign. Regardless of his reasons, consider yourself lucky that you found out before you put in significant time with a guy who's unable to give you what you deserve.
Without communication from him, it can be difficult to assess what happened. A few likely reasons for why he disappeared include:
He isn't available or emotionally mature because he is stuck in the past.
He is still not over an old relationship or breakup.
He is dealing with his own baggage and emotional issues.
He is not ready for commitment, or he is further along with another woman he is dating.

He might just not be into you, feel you lack the chemistry he is looking for or believe you are not compatible in the long run.
He might be a "player" and had to cut you off when he realized you were too good to be played (yes, this happens a lot!), or he developed feelings for you that were too overwhelming.
His vanishing act might have come from his own fears or insecurities, and in turn, he sabotaged a great potential relationship and unintentionally hurt you.
You are probably wishing he could have at least acted like a mature man and let you know how he felt as opposed to vanishing into thin air (yes, you deserve an explanation), but it might have been more complicated for him.
He might have thought no conversation was necessary if it had only been a few dates. He might have thought he was doing you a favor by going cold turkey and not dragging things out, or he might have felt uneasy about dealing with your potential anger and despair.
Saying goodbye to you might be harder for him than you realize.
Regardless of his behavior, you have the power to create your own closure and move forward on your own.
Here are four tips on how to handle his disappearing act:
1. Understand how a man communicates interest
The way a man acts, how much time he gives to you, how much he invites you into his life and if his words are congruent to his actions all reveal how he feels about you.

A man who is not seriously interested will not make room for you in his life. In fact, he might randomly disappear, make you feel as though you are always fitting yourself into his schedule and fail to prioritize you in his life.
These are all warning signs that he is not completely available or into you, and these behaviors should not be taken lightly if you are looking for lasting love.
2. Don't make excuses for him
Women often will buy into a variety of self-proclaimed excuses to make them feel better about his vanishing act. "He is so busy at work," "He is going through a rough time," "He has so much on his plate," or "He is too tired to see me."
Sound familiar?
These excuses are toxic to believe (whether he uses them or you make them up) because they keep you holding on with false hope.
A man who is available and interested will make you feel important and keep in touch with you no matter how busy his work schedule is, no matter how much he travels and no matter how much he has going on in his life.
He will make it known that he is thinking of you and schedule time with you regularly. You will not be left guessing about how he feels, unlike the man who goes "POOF."
3. Don't take him back without open communication
The biggest mistake you can make regarding his disappearing act is taking a man back after he is MIA without communicating your concerns, understanding what happened and letting him know that his disappearing act does not work for you.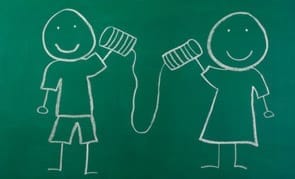 Lame excuses also are unacceptable.
Don't let your relief and excitement that you did not lose him forever kick into high gear and cause you to forget the anxiety, disappointment, confusion and insecurity you felt when he left you hanging.
Issues like this one, especially early on in the relationship, should not be left unacknowledged. Without addressing what happened, he may easily disappear again.
The way he communicates about his behavior is telling of the man he is. It is important that he owns up to his behavior and offers a heart-felt, genuine apology, and it is essential that you do not take him back too eagerly.
If he is a high-quality guy and boyfriend material, he will communicate with you sincerely and effectively, as well as take accountability.
4. Let him go and seek closure on your own
This applies to the majority of the time.
He might come back to you with a reasonable explanation and apology that he really means. In this case, you might land the relationship you were hoping for.
However, generally speaking, a man disappearing early on is a red flag and a signal to move on instead of chasing him or tolerating his wavering behavior.
You can find closure and strength by mindfully choosing to let go. You can work to accept what happened by not over-analyzing, putting yourself down or obsessing about where he is and what he is doing.
You can shift your focus inward and back to you. You can stand for what you deserve, spend time with friends and family and do what makes you happy.
Lastly, you can be open to all of the wonderful, available men out there and leave this tricky situation in the past.
Photo sources: evoke.pro, purplefiles.com, lenleatherwood.wordpress.com, educationsc.com