15 (Guaranteed) Ways to Get Him to Chase You
If a man is hardwired to hunt and a woman is designed to receive, how do you get him to pursue you without taking away his motivation?
---
Want a guy to chase you without having to try? Online dating is the way to go. Our top pick is Match.com, with its 30+ million members (most of those being men!).
---
Here are 15 tried-and-true ways to do just that:
15. Be "Proceptive" (aka Be the Hunted)
The hunter in dating needs lots of encouragement. To spur him to ask for your phone number, be proceptive by saying something like "If you were to ask me for my phone number, I'd probably give it to you." He then has to ask you for your phone number.
Handing a man your phone number before he asks for it is aggressive and a hunter attribute. Remember hunters don't date other hunters. By being proceptive, it allows you to stay in your femininity as the receiver.
14. Show Appreciation for His Efforts
His time and attention when planning the date, opening doors, paying for the meal, etc., is how he gives to a woman. Your appreciation of his efforts and him are his motivation.


13. Say Thanks in Person, Not In a Text After the Date
For those who feel compelled to send a thank you text after a date, resist the urge because your time to say thank you was face to face when the evening ended.
12. Be Your Authentic Self
This is the first quality that attracts a man to a woman. Your femininity inspires him. Playing games, though, is inauthentic and should never be the approach a woman adopts when it comes to matters of the heart.
11. Exude Confidence
Confidence is the second quality that attracts a man to a woman. Your belief in yourself is alluring.
10. Reveal Yourself in Layers
Information overload is overwhelming for anyone. There's a right time and place for sharing the intimate details of your life, and it won't on be on dates 1-6, for sure.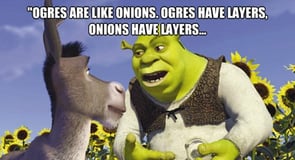 9. Tell Him How You Genuinely Feel
Be happy when expressing how his gifts make you feel. Your genuineness in acknowledging him will make him want to be around you more.
8. But Leave Some Mystery
He doesn't need to know your daily schedule, whereabouts, or with whom you're out the night before, even if it is one of your girlfriends.
7. Still Have a Life
You had one before you met him, so stopping your painting class, volunteer work, or weekly girls night out to always be available to him sends a message that he's your life. That's a lot of responsibility for someone you're just getting to know.

6. Get Your Flirt On
Locking eyes with him across the room, holding it for a five-second count, and using your Mona Lisa or slight smile will entice him right over to you.
5. Don't Text or Call First
When you give more to a man, he gives less and loses his impetus to pursue.
If he calls, call him back. If he texts, text him back. If he asks you on a date, be available. Initiating phone calls or texts is the hunter's role, and if you are sending a cute or flirty text first, you are taking away his incentive to chase.
By being the gracious receiver of a man's gifts, you are actually giving to a man and creating the space he needs to chase you.
4. Wait to Return a Phone Call or Text
Being immediately available by phone and text is predictable. By being unpredictable, you create an air of intrigue.
3. Temper the Length of Your Phone Calls
He who talks more is the most interested. Give him 15 minutes to ask you out.


2. Respond With Fewer Words in Texts
As with the phone call, if you use more words in your reply text than he does in his initiating text, you're taking away the mystery that keeps him coming back.
1. Sit Back and Do Nothing
This may be the hardest of all for the woman who has achieved a level of success in the workplace.
Male traits like directing and taking the lead are what gets recognized and rewarded in the business setting, but it can be challenging for a lot of successful women to flip the switch and slip back into their femininity.

It seems strange to consider that even in the 21st century what one might regard as old-fashioned in how a man pursues a woman in dating. Being that men are results-oriented, whether it be at work or in love, they need to feel like they've earned the woman for whom they're with.
Relax, enjoy the journey of his pursuit, and trust that the relationship will unfold as it is suppose to naturally.
Photo sources: theindiechicks.com, quickmeme.com, blog.getvee.com, monstergirl.wordpress.com, tumblr.com, dailybruin.com