You've Got Fail: 3 Ways You're Ruining Your Chances Online
Are you looking to meet more women online? Join the club.
At this very moment, millions of men are fighting nail and tooth like hungry animals over the same beautiful women online. The truth is online dating is nothing more than a cyber jungle, where only the strong will survive.
Are you going to be one of the alphas who rises to the top of the food chain, or will you just be standing on the sidelines while the kings of the online kingdom swoop in and steal your women?
In this article, I'm going to take a look at three quick ways you could boost the amount of messages you receive online.
1. Sending the same messages
This point cannot be stressed enough. Stop sending the same messages to the women you see online.

When you take the same lame message and send it to 100 women, in all likelihood, all 100 women will delete it.
Even if the message is not cheesy, any quality woman will still delete your email.
Women don't want to read messages that were clearly copied and pasted. It doesn't exactly make them feel like they are special.
It makes them feel as if you are just some loser who is playing a numbers game and trying to get any woman on the planet with a breathing pulse to talk to him.
Be creative. Write something unique, and take the time to show you read the woman's profile.
Trust me when I say added effort won't seem so bad when you are dating a beautiful woman you met online and are the envy of every other man.
2. Never giving details about yourself
The emails you write to women mean very little without having the perfect dating profile to complement them.
The profile is critical because women are mostly attracted to men based on their internal qualities. The written portion of the profile is where these qualities are

mostly revealed.
Women want to know who you are, what your personality is like, your hopes, your dreams, your likes, your dislikes, etc.
For these reasons, it is absolutely critical to present yourself in the best possible light if you want to be given a chance.
You can spend all day working on those profile pictures and emails, but at the end of the day, if you do not have a well-written profile to establish your personality, you are severely hindering your online dating potential.
3. Not updating your profile
Here's a little trick I learned a while back while doing some experimenting.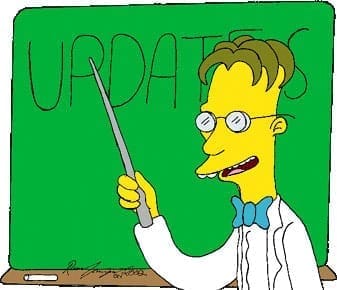 Every time I made a slight change in my profile, all of a sudden the messages I received would skyrocket in comparison to the week prior.
The reason is simple. Almost all dating sites have algorithms that recognize when a person has changed his or her profile. Once the algorithms detect these changes, they boost the profile to the top of the search results.
Try it out. You can thank me the next week when your inbox is suddenly flooded with new messages!
Photo sources: crushable.com, someecards.com, rackcdn.com, cloudave.com