11 Ways to Meet Singles in Boise City, ID (Dating Guide)
When Hayley moved from Spokane, Washington, to Boise City, Idaho, she found the people to be warm and welcoming, but she was struggling to make lasting friendships and relationships. She wrote about her experiences on Reddit and soon connected with another user named Ladytedward, who'd also moved from Spokane to Boise. They bonded over their love of games, like Dominion and Munchkin.
Reddit isn't the only place you can meet people in Boise, though — we've identified 11 other ways to take your social life, particularly in terms of dating, from 0 to 100 in no time!
With more than 237,000 people, Boise is the most populous city in Idaho. Online dating is, without a doubt, the number one avenue for single residents to find each other. After they're done sorting by state, city, and zip code, they can focus on more important identifiers like age, gender, religion, sexual orientation, and lifestyle habits. Our experts have decades of experience with online dating and have found the five following dating sites to be the crème de la crème.
Best Singles Site
Since Boise is the City of Trees, we'd say Match is like the giant sequoia of dating sites. It's one of the oldest dating sites (circa 1995), it's adaptable to the ever-changing landscape of this industry, and it dominates the competition. You don't have to pay anything to try Match, so upload your info and photos, start browsing, chat with Top Picks, and see what you think of it.
Best Site for Professionals
Elite Singles is where the highly educated, busy career men and women go to meet their ideal match. About eight out of 10 of the site's members hold a bachelor's, master's, and/or doctorate degree from a college or university, and all of them are looking for a lifetime partner. The odds are ever in your favor on Elite Singles, too, because over 2,500 people find love on the site every month.
Over 50 & Senior Site
Almost 17% of people in Boise are 55 or older, and it'd be a shame for singles within that demographic to have a hard time finding one another. That's where OurTime comes into play. This senior-only dating site makes the search as easy as typing in your name. Registering will only take you a couple of minutes, and then OurTime's intuitive layout will lead you on the path the love.
For Black Men & Women Only
The US Census reports that 0.9% of people in Boise identify as Black, making it one of the US cities with the smallest African-American population. In fact, the U.S. census counted just over 15,000 African-Americans living in Idaho, ranking the state among the lowest in the U.S. in terms of Black population size. I can't even begin to imagine how discouraging that could make Black daters in Boise feel, but there is a ray of sunshine in the form of BlackPeopleMeet. The site has more than 1.4 million Black and biracial monthly users and is a sister site of Match, so it's most certainly trustworthy.
Hookup & Sex Site
It'd be silly of us to assume that most singles in Boise want a relationship, so we're making sure we've got the hookup-minded singles covered. Adult Friend Finder is the largest casual sex site around (with 100 million+ members), and it has more chatting features than you'll find on similar platforms (live forums, adult cam chat, private messaging, etc.). Keep your wallet in your pocket or purse because Adult Friend Finder is also 100% free to get started.
Dating sites and dating apps are almost synonymous nowadays because you usually won't find one without the other. All the sites we mentioned above also have free apps you can download via iTunes and Google Play. Specifically, though, we're big fans of the three below. Now you won't be limited to online dating at home — you can search for potential matches on the train into work, walking the dog, shopping, or while doing anything else.
Relationships: Fun Dates, Serious Relationships
Match System: Browse by location, age, interest, and more
About the App: Available via the App Store and Google Play, Match is a fantastic app for dates and relationships. With a user base of 30 million singles, Match is where you'll have a high chance of success. It's free to download, create a profile, search for date prospects, and receive compatible matches based on personalized preferences. Free members can also chat with select members and send unlimited likes.
Browse Free: View Profiles Now
| User Base | Gender Ratio | Popularity (Visits/Mo.) | App Cost |
| --- | --- | --- | --- |
| All Singles* | | 13.5 Million* | Free Download |
Relationships: Deep Relationships
Match System: Search by education, lifestyle habits, age
About the App: Commitment-minded, professional daters will feel at home with EliteSingles, which can be downloaded for free in the App Store or Google Play. Not only is everyone looking for a long-term partner, but 80% of members hold a bachelor's, master's, or doctorate degree. EliteSingles sees 210,000 visitors and 2,500 users finding love every month, so it's one of the fastest growing and most reputable apps.
Browse Free: View Profiles Now
| User Base | Gender Ratio | Popularity (Visits/Mo.) | App Cost |
| --- | --- | --- | --- |
| All Singles* | | 290,000* | Free Download |
Relationships: Casual Dates, Relationships
Match System: Search for and receive matches
About the App: Zoosk is the number one app for finding dates, and if you sync up your Google+ or Facebook account, you can have a profile in seconds. The app has 38 million members and will deliver matches to your inbox on a daily basis based on your behavior such as who you search for, like or don't like, and message. The Carousel is another section for matching (tap the heart if it's a yes and the X if it's a no).
Browse Free: View Profiles Now
| User Base | Gender Ratio | Popularity (Visits/Mo.) | App Cost |
| --- | --- | --- | --- |
| All Singles* | | 3.8 Million* | Free Download |
People have been meeting at bars since the first century, and for good reason. Some liquid courage is available to you if you need it, and maybe you have a friend or two around who can play wingman/woman. We've compiled a shortlist of Boise bars where the drinks, food, music, and, most importantly, singles are plentiful.


2900 W Chinden Blvd • Garden City, ID
(208) 343-1871
Visit Website

Located in the Riverside Hotel, the Sapphire Room is a swanky bar and music venue that seats up to 170 people and features performances by jazz, blues, classical, and pop artists, among others. You could even stumble upon a belly dancing performance one night! Libations include cocktails, beer, and wine, and food includes small plates and appetizers. Ro22sS described his experience at the Sapphire Room as "a romantic night of jazz in a perfect setting."


200 N Capitol Blvd • Boise, ID 83702
(208) 918-0597
Visit Website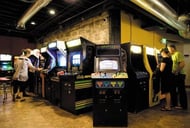 Do you like drinking? Do you like playing video games? Do you like space? Then you'll really like Spacebar Arcade. This Boise staple opens at noon every day and has classics like Asteroids, Donkey Kong, Ms. Pac-Man, and TRON. Beer on draft and in cans includes Sin Tax, Boo Koo IPA, Dragon's Breath, and Guinness, and the wine ranges from Pinot noir to Riesling. Spacebar Arcade hosts weekly events as well, so join in on the fun during a pinball tournament, open mic night, comedy show, and trivia.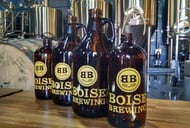 "Idaho owned and Idaho proud," Boise Brewing was founded in 2012 with a "farm-to-glass" mindset, promoting local growing, producing, and shopping. The taproom is open Monday through Sunday from noon to 10 p.m., and some selections that caught our eye are the Hop Check IPA, Broad Street Blonde, Syringa Pale Ale. Remember to keep an eye on Boise Brewing's calendar for activities, including release parties and fundraisers.



Open Monday through Sunday at 11 a.m., the Bittercreek Alehouse has a draft list that's updated every day. You've got hops (like Ratchet Strap IPA), lagers (like Pelicano Extra), sours (like Bittercreek Cuvee), and stouts (like Old Rasputin). Appetizers, meals, and desserts include wild salmon croquettes, spicy lamb burgers, Wholebeast Hog Chops, and fried apple pies. Plus, it's all made with organic and local ingredients.


202 S Capitol Blvd • Boise, ID 83702
(208) 344-2175
Visit Website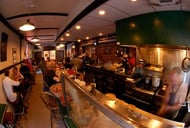 Head to the Basque Block, and that's where you'll find Bar Gernika, which has been around since 1991. Bar Gernika specializes in Basque food, serving tortilla de patatas, kabobs, chorizo sandwiches, and flan. Beers and wines include local, regional, national, and international options, including Sweet Grass APA, Wittekere, Angry Orchard, and Bud Light.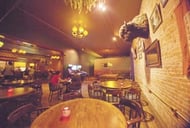 Named among the best 100 bars in the United States by Esquire Magazine, Pengilly's Saloon has a rich history in Boise — with a 114-year-old hardwood Brunswick bar and turn-of-the-century National Cash Register. Pengilly's, which is located in the Historic District, offers a full bar, pool, outdoor patio, and live music. Chris G. raved about the place, saying, "If you are looking for a unique place with character, make sure to check out Pengilly's Saloon. I was told by the locals that this is where the cool kids hang, LOL."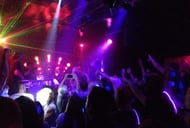 Neurolux Lounge is where Boiseans like to get their drink and dance on. Doors are open all year round from noon to 2 a.m., with happy hour running from noon to 8 p.m. Specials include $2 PBR drafts and $3 well drinks, and past performers include Masta Ace, Sextile, and Vagabon. Amanda P. wrote on Yelp that Neurolux Lounge is "an impossible place not to love," "the staff was really friendly and helpful," and "the music there is usually nothing short of fantastic."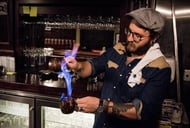 Press & Pony lives by the three Cs: Creative. Craft. Cocktails. The bartenders, known as the craftsmen, put their own twist on traditional cocktails and have their own signature drinks. We like the sound of the Rye N' Cynar #2 (cynar, Pikesville rye, and Hawaiian sea salt) and the La Femme Negroni (gin, Aperol, Tawny port, and champagne). Press & Pony's mission is "to serve the most creative cocktails in the most informed and welcoming environment Boise has to offer," and we'd say they're definitely doing that.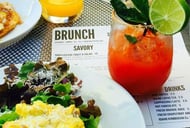 The Modern Bar, located in the Modern Hotel, serves up the usuals, like martinis, as well as unique concoctions like the Floradora. If you're more of a beer or wine person, Modern Bar can get you a City of Trees IPA, which is from Boise, or a Split Rail Dry Rose of Cinsault 2016, which is from Snake River Valley. The kitchen is led by a James Beard Award-nominated chef, and the team whips up delectables, including Smoked Trout Buderbrody, plum almond tart, fried chicken, and deviled eggs.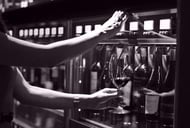 Bodovino has two locations: one in downtown and the other at the Village in Meridian. No matter which one you go to, though, you'll have a great time. Bodovino uses Wine Emotion machines to serve patrons more than 144 wines by the glass and 600 wines by the bottle. When you need to fill your stomach, check out Bodovino's cheese flights, tapas, flatbreads, salads, and desserts.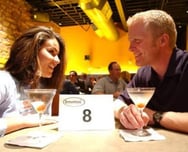 We like to think of speed dating events as candy stores — you have a ton of choices, so you can get what you like but also try some new things. Specifically, speed dating works like this: You sign up online, go to the location (typically a bar), get a name tag, go on dozens of five-minute mini dates, tell the organizers who you'd like to see again, and receive contact information if the person(s) feel the same way. Eventbrite has a never-ending list of speed dating events in Boise, so check them out by linking the blue link. Some of them even donate the money to local nonprofits!
5
Boise City Singles Events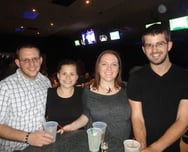 Most of us have spent weekends, bowling, canoeing, surfing, rollerblading, hiking, or doing other active things, but what if you could do that while mingling with potential dates? Well, you can thanks to the singles events on Meetup.com. The site's Boise page is filled with hundreds of get-togethers just for singles in the area. Not to mention being a part of an activity is a great way to strike up a conversation.
6
Boise City Singles Clubs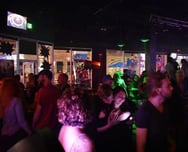 If you can't imagine meeting that special someone anywhere else but at a club, you're in the right section. And what better resource to turn to than Yelp? Here, you can learn more about Boise's clubs but also read reviews from people like yourself. Once you find the right club for you, get out there, let the music take over, and see who crosses your path.
Chat rooms are like the skeletons of dating sites — they offer only the most essential tools to quickly get you talking with singles nearby. For those who want to talk to multiple people at one time and are better at conversing online, a Boise chat room is the way to go. There are five that are our favorites because they cost little or nothing, and are popular and successful:
"Single White Female" wasn't a romantic movie — it was a thriller that showed us we need to be careful about whom we choose as roommates. However, something else the movie highlighted was how useful personals ads were back in the '90s. You could post a short blurb in the classified section of a newspaper for basically anything you wanted, including a date. Today, personals ads have moved online, just like everything else, but they work the same way. And if you know how to create a profile on a dating site, then you'll have no trouble placing an ad on a personals site like one the five below.
9
Participate in the Outdoor Recreation
According to CityofBoise.org, the city has about 135 parks, gardens, forests, sports facilities and courts, pools, and other recreation centers. In the spring and summer, you can zip-line, float down the river, bike, skydive, go on a hot air balloon ride, play golf or paintball, and whatever else you love doing. In the winter, you can ski, snowboard, ride snow mobiles, or go on a sleigh ride or tubing down a pristine white hill.
Visit ThisIsBoise.com to learn more about where and when you can take part in these activities. Think of all the other outdoorsy people you could meet!
Boise and its surrounding areas host various festivals every year — from Oktoberfest to the Harvest Festival and the Snake River Comic Con. Other popular events include the Trailing of the Sheep Festival and the Idaho Health, Beauty, and Fitness Fair. Thousands of people travel not just from within the state but from around the country to attend these events, so meeting people will be like shooting fish in a barrel.
Idaho has a lot of dateworthy activities and events going on throughout the year, so singles don't have to stay at home bored and lonely. They can attend a festival, find a hiking group, or visit a public fair to join a crowd of like-minded people in the area.
11
Take an Adult Class or Two
American author and Founder of Collegiate EmPowerment, Anthony J. D'Angelo, said, "Develop a passion for learning. If you do, you will never cease to grow."
Taking on a new subject, hobby, project, or even book can make us a more well-rounded person, which is extremely attractive. Consider signing up for dance, martial arts, music, photography, fitness, or art lessons in Boise, and watch your life, especially in terms of dating, change for the better.
BoiseLearns.org is a comprehensive website that will tell you all you need to know about finding adult classes in the city, and you can even find some deals on the website, too.
Find the Leaf to Your Branch in the City of Trees!
Hayley (who has a great name, by the way) was tired of sitting back and letting her life run on automatic, so she boldly took control by reaching out to the folks on Reddit. You can do that as well by following the tips we've just given you. The ball is in your court now — time to make your move!
Where to Start in
Boise City, ID
Dating in Boise City, ID — or anywhere in Idaho, for that matter — can certainly be an adventure. That's why you'll want to research and learn everything you can about the local dating scene before venturing out into the great unknown.
We highly recommend you start your adventure by browsing Match.com profiles in Boise City, ID, which is entirely free to do on the Match.com app and website.
We also like these spots as the best places to meet singles in Boise City, ID:
The Sapphire Room
Spacebar Arcade
Boise Brewing
Bittercreek Alehouse
Bar Gernika
Pengilly's Saloon
Neurolux Lounge
Press & Pony
Modern Bar
Bodovino
However you decide to start your journey, we wish you all the best! And we will be right here at DatingAdvice.com if we can help you again along the way.
Advertiser Disclosure
DatingAdvice.com is a free online resource that offers valuable content and comparison services to users. To keep this resource 100% free for users, we receive advertising compensation from the sites listed on this page. Along with key review factors, this compensation may impact how and where sites appear on the page (including, for example, the order in which they appear). DatingAdvice.com does not include listings for all dating sites.
Our Editorial Review Policy
Our site is committed to publishing independent, accurate content guided by strict editorial guidelines. Before articles and reviews are published on our site, they undergo a thorough review process performed by a team of independent editors and subject-matter experts to ensure the content's accuracy, timeliness, and impartiality. Our editorial team is separate and independent of our site's advertisers, and the opinions they express on our site are their own. To read more about our team members and their editorial backgrounds, please visit our site's About page.