9 Ways to Meet Singles in Huntington Beach, CA (Dating Guide)
The problem I have with surfing isn't balancing, it isn't swimming, and it isn't even the fear that I'll inevitably tumble into the salty water. My biggest problem is knowing which waves to go after and which to let pass. I'll sit out there for hours saying to myself, "This one, wait, no, the next one, for sure. Or maybe not."
Then I wait too long. I let others take the best waves because I'm too indecisive to throw myself into it. I drive myself crazy looking for the perfect wave, and sometimes it just doesn't come.
Patience isn't always a virtue. That's true in surfing, and it's true in dating as well. If you're constantly looking to the horizon for something better, you'll miss out on some pretty choice opportunities right in front of you. We don't want you to suffer that fate, so we've come up with nine ways to meet singles in Huntington Beach, California. Hopefully, this list can inspire Surf City singles to get out there and make a deep connection.
1
Huntington Beach Dating Sites
Online dating is far and away the most popular and efficient way to meet viable date prospects in any city around the world. It used to carry a stigma, but those days are gone. In 2015, 59% of Americans agreed that online dating is a good way to meet people and only 23% said people who used dating sites are desperate. Opinions are changing fast, so hop on board the bandwagon and see why dating sites have won over so many singles out there.
Best Singles Site
Match is our top-rated dating site for many reasons. The platform has been around longer than any other dating site or app in existence (it launched in 1995), and its personality-driven matching tools have had great success. Match even guarantees its six-month subscription plan and offers an additional six months for free if singles don't get the results they want.
Best Site for Professionals
Many people think of lazy summers and beach parties when they think of Huntington Beach, but it also has a serious side. Its aerospace engineering industry attracts many singles who spend more time at the office than at the beach. EliteSingles is a dating site designed to bring these career-oriented daters out of their shell. Over 80% of its members have earned at least a bachelor's degree.
Over 50 & Senior Sites
As baby boomers approach retirement age, many find themselves unexpectedly single. In 2010, nearly 40% of people over 45 were divorced, widowed, or never married, and that single population has only grown larger in the last decade. OurTime seeks to provide a wholesome solution for senior singles seeking a new pathway to love. This over-50 dating site provides a safe space where men and women can chat and discover shared interests.
For Black Men & Women Only
According to the 2010 census, African-Americans make up 1% of Huntington Beach's population. That means the odds are pretty steep of meeting a black or biracial single the old-fashioned way. Fortunately, BlackPeopleMeet can put singles in a more diverse dating pool. This black dating site has thousands of members who share similar backgrounds and values.
Hookup & Sex Site
Finally, Adult Friend Finder is a popular dating site for singles who just want to get laid. The platform offers a safe, nonjudgmental space where you can pursue your passions without restraint. Whether you're looking for a threesome or a one-night stand, you don't have to play coy on this flirtatious hookup site.
Dating apps put the power of a dating site in the palm of your hand, and millions of singles have used these localized networks to pick up a date in real time. Some criticize dating apps for turning the search for a partner into a game, but we say singles deserve to have a little fun — so swipe away! Thanks to dating apps, you can quickly narrow a pile of date prospects into a curated list of mutual matches and then engage in low-key conversations with singles who like you back.
Relationships: Fun Dates, Serious Relationships
Match System: Browse by location, age, interest, and more
About the App: Available via the App Store and Google Play, Match is a fantastic app for dates and relationships. With a user base of 30 million singles, Match is where you'll have a high chance of success. It's free to download, create a profile, search for date prospects, and receive compatible matches based on personalized preferences. Free members can also chat with select members and send unlimited likes.
Browse Free: View Profiles Now
| User Base | Gender Ratio | Popularity (Visits/Mo.) | App Cost |
| --- | --- | --- | --- |
| All Singles* | | 13.5 Million* | Free Download |
Relationships: Deep Relationships
Match System: Search by education, lifestyle habits, age
About the App: Commitment-minded, professional daters will feel at home with EliteSingles, which can be downloaded for free in the App Store or Google Play. Not only is everyone looking for a long-term partner, but 80% of members hold a bachelor's, master's, or doctorate degree. EliteSingles sees 210,000 visitors and 2,500 users finding love every month, so it's one of the fastest growing and most reputable apps.
Browse Free: View Profiles Now
| User Base | Gender Ratio | Popularity (Visits/Mo.) | App Cost |
| --- | --- | --- | --- |
| All Singles* | | 290,000* | Free Download |
Relationships: Casual Dates, Relationships
Match System: Search for and receive matches
About the App: Zoosk is the number one app for finding dates, and if you sync up your Google+ or Facebook account, you can have a profile in seconds. The app has 38 million members and will deliver matches to your inbox on a daily basis based on your behavior such as who you search for, like or don't like, and message. The Carousel is another section for matching (tap the heart if it's a yes and the X if it's a no).
Browse Free: View Profiles Now
| User Base | Gender Ratio | Popularity (Visits/Mo.) | App Cost |
| --- | --- | --- | --- |
| All Singles* | | 3.8 Million* | Free Download |
3
Huntington Beach Singles Bars
Now that we've covered the best online dating resources, it's time to remind tech-savvy singles that there's a world outside their screens where they can meet people. I know, mind-blowing. Many singles have better luck building relationships and establishing chemistry face-to-face because they can read body language and use their eyes and tone of voice to express themselves more clearly. If you really want to up your dating game, you should put away your phone and start talking to people at the local bar. It may feel awkward at first, but you'll soon get the hang of talking without emoticons.


1
The Bungalow Huntington Beach
21058 Pacific Coast Hwy • Huntington Beach
(714) 374-0399
Visit Website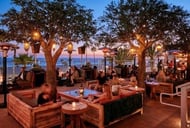 Located right on the beach, The Bungalow Huntington Beach is an ideal place to unwind after a day at the beach. The bar opens at 5 p.m. and stays open until 2 a.m. six days a week (Sunday hours are noon to 10 p.m.). The beach-chic setting makes you feel like you're in someone's living room with couches and armchairs scattered around to facilitate conversation. Plus, the outdoor patio gives visitors a picturesque view of the Pacific Ocean. You can sit at the Bungalow's spacious bar for hours and chat people up over a few tropical drinks or a game of pool.


200 Main St • Huntington Beach, CA 92648
(714) 374-0500
Visit Website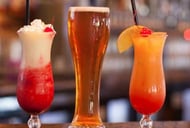 As you can probably tell from its name, the Hurricanes Bar & Grill is known for its legendary Hurricane drinks, sold by the glass and the pitcher. Its tropical cocktails refresh the palate with a splash of strawberry or a hint of lime. This is a popular haunt for both locals and tourists because the kitchen stays open late, and the bartenders keep everyone's drinks full. The Hurricanes Bar & Grill has a little something for everyone, and its chill weekend vibes and rooftop bar hit the spot for singles in town.


3
2nd Floor Huntington Beach
126 Main St • Huntington Beach, CA 92648
(714) 969-9000
Visit Website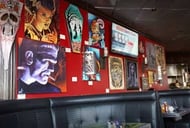 The trendy 2nd Floor Huntington Beach appeals to young people with an edgy side. From the tattoo wall art to the American-fusion menu, this bar isn't afraid to stand out and make a memorable impression. You can follow its lead and order a large plate of rockin' nachos to share with someone special. Check out the events calendar to find out when DJs and bands will be invading the 2nd Floor and putting on a show. You can join everyone on the dance floor and find a dance partner while the music plays.


209 Main St • Huntington Beach, CA 92648
(714) 536-7887
Visit Website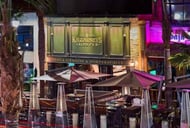 Killarney's Irish Pub is the kind of place you'd never expect to find on a California beach, and that's part of the fun. This old-fashioned pub transports visitors from sandy beaches to the land of Éire. Its classic home-cooked meals and extensive whiskey selection keep people coming back for more. Whenever a European soccer (aka football) match is on, you'll find a colorful crowd packed in Killarney's to cheer on their home teams. Since 1999, Killarney's Irish Pub has turned heads on Main Street and attracted people looking for a lively night out.


17071 Beach Blvd • Huntington Beach, CA
(714) 594-5730
Visit Website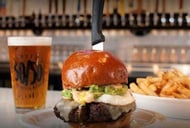 Slater's 50/50 has built its culinary empire on three main pillars: Burgers, bacon, and beer. You'd better come here with a big appetite because the indulgent dishes on the menu will make your mouth water. We're talking milkshakes piled with candy, pasta swimming in savory sauces, and Impossible Burgers that you need a fork and knife to eat. Where else can you have a peanut butter and jelly burger or a bacon-stuffed AND bacon-wrapped hot dog? If you're looking for an indulgent and fun-loving place to hang out, Slater's 50/50 has you covered.


6
Cruisers Pizza Bar Grill
210 5th St • Huntington Beach, CA 92648
(657) 301-2200
Visit Website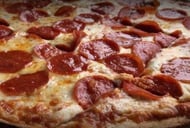 Last but not least, Cruisers Pizza Bar Grill in Huntington Beach is an award-winning eatery and bar known for its jam-packed happy hours and cheesy Midwestern vibes. The bar offers a chill place to enjoy a slice while you watch a sports game or listen to live music. Its happy hour specials include $7 appetizers, all-you-can-eat tacos, and bottomless champagne. You can stop by on trivia night for a chance to win over $100 in prizes while enjoying discounted pizzas and pitchers of beer. No matter what night you stop by, you're sure to have a great time mingling at Cruisers.
4
Huntington Beach Speed Dating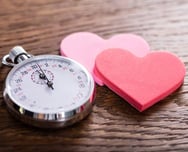 I used to look for seashells by wandering up and down the beach and diving after a sparkle of color. Then one day I realized I can use a bucket to cover more ground. I'd gather a bucketful of sand and shells together and then sort through it to find the keepers. Speed dating works the same way. Instead of pursuing one date at a time, you can get a lot of date prospects together in one place and pick through them to find the ones you want. The speed dating process can save singles a lot of time and energy — and it's more fun, too.
5
Huntington Beach Singles Events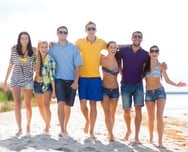 When you're prowling the social scene for a date, it's often hard to tell who's single and who's taken. Maybe you didn't see the wedding ring until you'd already started a conversation. Maybe the person's significant other was getting drinks and comes back to find you being a third wheel. If you want to avoid those awkward situations, you can always show up at a singles event. These meetups and parties all but guarantee that everyone is available and interested in meeting people. You can search Meetup for the opportunity to get involved and expand your social network in Huntington Beach.
6
Huntington Beach Singles Clubs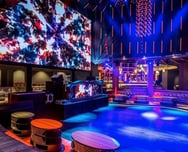 Huntington Beach may be famous for its beaches, but its musical legacy is pretty substantial as well. The city has fostered talented musicians across a variety of genres. The ska punk rock band Reel Big Fish got its start here. So did reggae band The Dirty Heads and composer Paul Williams. You can get a sense of the diversity of musical interests in Huntington Beach by frequenting its nightclubs. These wild venues offer singles a carefree place to dance, laugh, drink, and maybe pick up a hot date.
7
Huntington Beach Chat Rooms
Chat rooms predate dating sites and yet have remained relevant to singles because they offer a low-pressure and low-cost platform to meet people. Singles can choose a username that allows them to stay anonymous as they make conversation. This open forum encourages singles to be themselves and chat up multiple people on the web. You don't need a great pickup line to break the ice here — you only need to type "a/s/l" to get the balling rolling.
8
Huntington Beach Personals
Dating personals sites have taken the time-honored tradition of advertising for a date in the newspaper and brought it into the 21st century. These platforms allow singles to publish personal ads and send messages to singles in the area. Many singles confuse dating personals sites with traditional dating sites, but personals offer a more straightforward dating experience without lengthy profiles, match algorithms, or gimmicky features.
9
Take a Walk on the Huntington Dog Beach
The best dating strategies involve getting singles out their set routines so they can enjoy an activity alongside people who share similar interests. That's why beaches are such a great spot for meeting people and forming romantic connections.
Making friends at the beach could be as easy as joining a game of beach volleyball or building a sand castle by the water. Or you could bring your dog to act as a wingman.
The Huntington Dog Beach is famous among local dog lovers, and you'll often see folks unleash their goofy, fun-loving personalities on a day at the beach with their dogs. The dog beach is free, but parking costs $1.75 an hour. The lot frequently fills up, so get there early if you want a good parking space.
A nonprofit organization called The Preservation Society of Huntington Dog Beach works hard to keep the space clean and family-friendly, and it offers doggie waste bags so people don't have to watch their step as they walk along the sand.
"The beach is fully off leash and super safe," said Stacy S. in a Yelp review. "Everyone was super friendly — both the furry ones and the others."
Dive Into the Dating Scene in Surf City USA
I'm not much of a surfer because I have trouble seizing the moment, and I end up passing up on perfectly acceptable waves on my quest for the perfect trip. I'll sit out there on the water having an existential crisis while others have a fun, carefree time. Whenever that happens, it helps to have a friend beside me yelling, "Just go!" and urging me to stop overthinking it.
Neither surfing nor dating is a passive sport, and you have to take action if you want to make the most of the experience. I know it can be nerve-wracking to approach someone at a bar or send a message on a dating site, but you'll never make something happen by sitting back and waiting. Just go! Take advantage of the dating resources in front of you. You never know what could happen if you have the courage to try. Good luck!
Final Thoughts on Dating in
Huntington Beach, CA
We hope you've found our guide "9 Ways to Meet Singles in Huntington Beach, CA (Dating Guide)" to be helpful in your dating journey. If you're ready to take the leap into the local Huntington Beach, CA, dating scene, keep in mind that apps like Match and Elite Singles are the easiest way to meet singles locally and throughout California.
Prefer to meet people the old-fashioned way? You're certainly not alone. According to local reviews, these popular spots in Huntington Beach, CA, could be exactly what you're looking for:
The Bungalow Huntington Beach
Hurricanes Bar & Grill
2nd Floor Huntington Beach
Killarney's Irish Pub
Slater's 50/50
Cruisers Pizza Bar Grill
Whether you're in Huntington Beach, CA, surrounding areas, or anywhere else in California, remember that there's someone out there for you. It's just a matter of taking that first step.
Advertiser Disclosure
DatingAdvice.com is a free online resource that offers valuable content and comparison services to users. To keep this resource 100% free for users, we receive advertising compensation from the sites listed on this page. Along with key review factors, this compensation may impact how and where sites appear on the page (including, for example, the order in which they appear). DatingAdvice.com does not include listings for all dating sites.
Our Editorial Review Policy
Our site is committed to publishing independent, accurate content guided by strict editorial guidelines. Before articles and reviews are published on our site, they undergo a thorough review process performed by a team of independent editors and subject-matter experts to ensure the content's accuracy, timeliness, and impartiality. Our editorial team is separate and independent of our site's advertisers, and the opinions they express on our site are their own. To read more about our team members and their editorial backgrounds, please visit our site's About page.