10 Ways to Meet Singles in Providence, RI (Dating Guide)
A religious exile named Roger Williams traveled to Rhode Island in the spring 1636 in search of a new life for himself and his followers. They'd escaped persecution in Massachusetts and hoped to find a home where all would be welcome. Roger thought a city situated on the edge of Narragansett Bay was God's merciful Providence, so that's what he named his new sanctuary.
Roger wanted to settle in a place where anyone "distressed of conscience" could find peace, acceptance, and happiness. That legacy carries on in the city to this day. People have come to Providence to live out his vision and continue building upon this bay-side haven. Today, Rhode Island's capital city is the most populous municipality in the state. Or, to put that into dating terms, it's a great place to meet singles, fall in love, and start a family.
If you feel like an outcast in this town for outcasts, check out our top 10 ways to meet new people around town and explore the dating possibilities in Providence.
In recent years, online dating has caught on like WaterFire, a traditional event attracting over 350,000 people in Providence. A dating site may not be as impressive to behold as hundreds of lit braziers floating on the bay, but it can spark hundreds of relationships and fuel passionate encounters for locals of all ages. We want to give our readers the best chance for romantic success online, so we've reviewed the most popular dating websites for singles with a burning desire to meet new people.
Best Singles Site
No matter what your orientation, social standing, or relationship goals, Match can help you meet date-worthy people who live around the corner from you. This awesome dating resource uses location-based searches as well as personality-based matching to bring singles together online. We rank Match as our top dating site for Providence singles because it has facilitated more dates, relationships, or marriages than any other site.
Best Site for Professionals
Known as the Beehive of Industry and the Creative Capital, Providence is no stranger to business-minded professionals. The explosion of office workers in the city in the 1990s has greatly impacted the city's current dating culture. Brown graduates, industry leaders, and other working professionals desire a high-caliber date who attracts them on an intellectual level. Elite Singles brings together well-educated singles over the age of 30 in a dating network like no other. This selective dating site uses intelligent matchmaking to connect cultured individuals online, boasting that a new match is created every eight minutes online.
Over 50 & Senior Site
With nearly four centuries of history behind it, Providence is among the oldest cities in the US. And it's still as active and bustling as ever. The city's senior daters are the same way. They've been through many ups and downs throughout the years, but still believe the best is yet to come. OurTime encourages singles of a certain age to see that there's always time for love and romance. The niche dating site has supported thousands of men and women in the search for romantic partners with some experience under their belts.
For Black Men & Women Only
Providence's African-American population is at an all-time high at 16% of city residents, but its mostly concentrated in pockets in Mount Hope as well as the Upper and Lower South neighborhoods. If you live outside these areas, you might find it difficult to meet Black singles around the town. Fortunately, BlackPeopleMeet aims to make it much easier to meet a black or biracial date online. This far-reaching network of singles markets itself as the largest community of African-American singles in the U.S.
Hookup & Sex Site
Not all singles want a rest-of-their-lives partner — some just want a no-strings-attached sex partner. It may not be polite to talk about, but physical romance is a serious short-term concern for active daters out there. If you're hoping to get laid in a hurry, Adult Friend Finder can be your wingman with fast-moving live chat tools. This sex-oriented dating platform has facilitated over 4 million connections between swingers, players, and lovers of all shapes and sizes.
Dating doesn't just happen at home on your computer when you have time to log into your dating sites. Dating happens on the street, at restaurants, on the way to work, and throughout the day. While you go from place to place, you're surrounded by date opportunities in Providence. A dating site can't always keep up with all that activity and movement, but dating apps can. A reliable dating app will remind you to check your matches, update you about live chats, and keep you connected to local singles. Below we've ranked our favorite apps for those of you movers and shakers in Rhode Island.
Relationships: Casual Dates, Relationships
Match System: Search for and receive matches
About the App: Zoosk is the number one app for finding dates, and if you sync up your Google+ or Facebook account, you can have a profile in seconds. The app has 38 million members and will deliver matches to your inbox on a daily basis based on your behavior such as who you search for, like or don't like, and message. The Carousel is another section for matching (tap the heart if it's a yes and the X if it's a no).
Browse Free: View Profiles Now
| User Base | Gender Ratio | Popularity (Visits/Mo.) | App Cost |
| --- | --- | --- | --- |
| All Singles* | | 3.8 Million* | Free Download |
Relationships: Fun Dates, Serious Relationships
Match System: Browse by location, age, interest, and more
About the App: Available via the App Store and Google Play, Match is a fantastic app for dates and relationships. With a user base of 30 million singles, Match is where you'll have a high chance of success. It's free to download, create a profile, search for date prospects, and receive compatible matches based on personalized preferences. Free members can also chat with select members and send unlimited likes.
Browse Free: View Profiles Now
| User Base | Gender Ratio | Popularity (Visits/Mo.) | App Cost |
| --- | --- | --- | --- |
| All Singles* | | 13.5 Million* | Free Download |
Relationships: Deep Relationships
Match System: Search by education, lifestyle habits, age
About the App: Commitment-minded, professional daters will feel at home with EliteSingles, which can be downloaded for free in the App Store or Google Play. Not only is everyone looking for a long-term partner, but 80% of members hold a bachelor's, master's, or doctorate degree. EliteSingles sees 210,000 visitors and 2,500 users finding love every month, so it's one of the fastest growing and most reputable apps.
Browse Free: View Profiles Now
| User Base | Gender Ratio | Popularity (Visits/Mo.) | App Cost |
| --- | --- | --- | --- |
| All Singles* | | 290,000* | Free Download |
Providence is home to Brown University, the Rhode Island School of Design, and a handful of other colleges attended by students who actively prowl the bar scene. Especially after exams are over, these young people often go out bar hopping together and add life and laughter to the city streets. You can meet attractive singles in a fun and casual way by hanging out at a local bar. We've highlighted a few of our top choices for Providence residents with a thirst for adventure.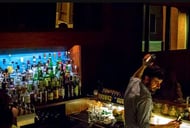 Located on Eddy Street, the Eddy is a local hotspot in the downtown area. The bar serves imaginative cocktails as well as wine and beer. Bright citrusy flavors stand out on the drinks menu from the sweet Orange Julius Caesar to the lemony Dandelion. Many reviewers say they've never had a better Manhattan and praise the sleek look of the bar. At the Eddy, singles can start a flirtatious conversation by ordering a How You Dew'n, a drink infused with honeydew and ginger, for someone special.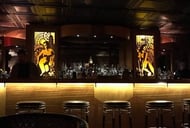 If you're drawn to the cozy atmosphere of a speakeasy, the Avery is the bar for you. This dark and swanky getaway sets a romantic tone to any night out. It's a hole-in-the-wall with cheap drink specials, craft cocktails, and style to spare. The mellow scene encourages patrons to stay a while and enjoy themselves over a few drinks. You can't go wrong with anything on the menu at the Avery. Also don't skimp on the mac and cheese when you stop by because every date needs some cheesy goodness.


9 Olneyville Sq • Providence, RI 02909
(401) 454-4440
Visit Website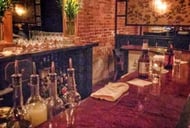 With no front sign and no gimmicks. Justine's may be tough to find, but it's well worth the effort to search out this bar-disguised-as-a-lingerie-shop in Providence. From the moment you pass through the velvet curtain, you'll be wowed by the classy and friendly vibes in this bar. The beautifully crafted cocktails are as impressive to look at as they are to taste, and the bartenders take pride in pouring quality drinks late into the night. Because Justine's is a little out of the way, it's populated mostly by locals who are in the know and looking for a quiet escape from bustling city life.


122 Fountain Street • Providence, RI 02903
(401) 351-5200
Visit Website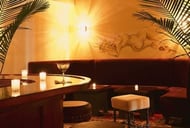 Where old school meets new school, you'll find the Dean. This 52-room hotel has one of the best bars in Providence with a Japanese-style karaoke bar to delight out-of-towners and locals alike. The Bookbox is a karaoke lounge where parties as larges as 20 friends or as intimate as 20 people can serenade one another all night long. Meanwhile, in the Magdalenae Room, a skilled team of bartenders will gladly go off-menu to satisfy the eclectic tastes of patrons who come from all walks of life. The European-style cocktail lounge is a sophisticated place to flirt, connect, and enjoy the luxurious comforts of the Dean Hotel.


244 Wickenden St • Providence, RI 02903
(401) 433-9770
Visit Website

Classy, friendly, and accessible, the East End has a great reputation for pouring the finest whiskeys in the east side of town. The bar has a selection of over 300 bottles of whiskey, 40 wines served by the glass, and dozens of inventive cocktails. Plus beer. Can't forget the craft beers. Daters can savor elevated bistro fare on the outdoor patio or sample traditional bar snacks at the bar. The extensive menu changes seasonally so you can always find something new, fresh, and trendy in this artful venue. By keeping up with the East End's calendar, you can treat yourself to wine tastings, cocktail classes, distiller dinners, and other special events held throughout the year.


6
Rooftop at the ProvidenceG
100 Dorrance St • Providence, RI 02903
(401) 632-4904
Visit Website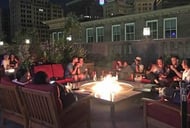 Make sure you bring a sweater or jacket before heading the Rooftop at ProvidenceG because this crowded bar can get a bit chilly. A retractable glass roof protects visitors from the weather during especially cold, blustery, or rainy nights so nothing stops barflies and partiers from letting loose all night long. The hip hangout draws in a stylish group of young people eager for original cuisine and hand-crafted cocktails. If you want to turn up the heat on your love life, you can make small talk at the fire pits or watch a live performance at the Rooftop at the G.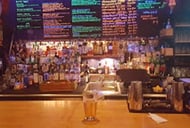 At Brown University, students study together and drink together because that's how the Ivy League rolls. The Graduate Center Bar is the best place for Brown singles to meet one another over a few beers or a game of pool. Open until 1 a.m. every night, the GCB keeps students sane during the rigors of their studies. The bar sympathizes with the plight of poor college and grad students and offers unbelievably cheap bottled beers as a public service to the educational community. You can give your number two pencil a rest for the night, and make a friend or two by hanging out in the GCB's youthful bar.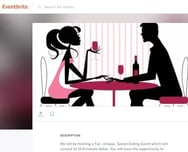 Speed dating was actually invented in 1998 on the West Coast by an Orthodox rabbi who put a fresh twist on the tradition of chaperoning gatherings of young Jewish singles. It was so effective and fun that the practice of speed dating went viral before they could file a patent. Now singles of all religions sign up for a night of quick 10-minute dates. Speed dating events take place from coast to coast, and you can find one happening near you by checking out Eventbrite's calendar.
5
Providence Singles Events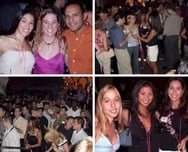 The last party I went to was hosted by my high school friends and had zero single people in attendance. I had no prospects. Not even an old ex to flirt with. I was wearing my favorite low-cut top and chatting with married couples about when they were going to start having kids. Not a great dating venue. Singles events are pretty much the exact opposite of that. Everyone is available, and basically no one is interested in discussing parenthood. When you attend a local singles party, you enjoy a roomful of dating options. We recommend trying lock and key events in Providence open yourself up to new connections.
6
Providence Singles Clubs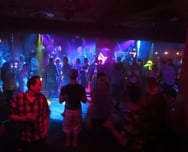 Going to a club is among the best ways for young singles to meet someone and make a date. Providence's club scene packs in the fun with colorful strobe lights, full-service bars, and music playing to a heart-pumping beat. Singles often lose themselves in the heat of the moment and dance the night away surrounded by old and new friends. Meeting someone at a club is as easy as buying that cutie a shot or sidling up to dance next to your crush. It's not always about life-long love here; sometimes it's just about good drinks, good people, and good times.
Chat rooms are like the coffee shops of the internet — there's one around every corner, and we all pretend to be sick of them but can't resist ducking in for a quick fix. Tall lattes and online chats offer people instant gratification. Feeling tired? Not after a shot of espresso. Feeling lonely? Not when you join a singles chat room. Daters can be themselves and flirt to their heart's content in a relative privacy of a chat group. We recommend signing up for a Providence-specific chat room so you can quickly connect with viable date prospects.
You don't have to play it coy online and avoid saying what you want. That just wastes people's time. If you want a date or a hookup, you can come right out and say so on an online personals website. These traditional spaces let singles pave their own way through the dating world by posting straightforward ads seeking sex, dates, or relationships. When you're on a dating personals site, you can actively search for someone who matches your checklist, or you can sit back and wait for providence to send you a message from someone special.
9
Attend an Active Local Meetup
Whether you enjoy hiking, wine tasting, or brunching, you can find plenty of people who share your interests at meetups happening around Providence. From amateur photographers to polyamorous locals, these gatherings cater events to specific types of people. Which makes it easy for a single person to find his or her type.
Meetups bring people out of their shells and foster fun experiences in a social setting. You can impress your crush with your bowling skills or learn how to code or sew beside people who enjoy trying new things. These group activities help break the ice so you can casually make friends and get to know singles in your area.
Nowadays, all you have to do is search online by interest or location to come upon a friendly group organized for the sole purpose of camaraderie.
"I found that it is much easier to approach and talk to people at these events," wrote a Los Angeles native who moved to Providence for work. "Meetup.com is probably my main source of social events now."
10
Volunteer in Your Community
Last of all, I consider volunteering to be one of the most fulfilling ways to meet new people. There's nothing but upside. The experience is personally rewarding, and lending a helping hand definitely makes you look good to a potential date. It's a net positive for the community and for you. Whether you feel passionately about healthcare, children, poverty, or the environment, volunteering with a local project gives you a chance to make a difference while making a date.
If you don't know where to go to volunteer, don't worry, I know a guy. Serve Rhode Island is a community-oriented nonprofit focused on service projects across the state. Since 1994, the organization has seen over 6,900 Rhode Islanders volunteer millions of hours of their time on projects to stimulate educational success and economic growth.
Discover a Romantic Awakening in the Renaissance City
When Roger Williams saw the beautiful vistas and peaceful waters of Providence, he knew he'd found a place that was truly special. He believed it was fate that led him to his ideal destination and gave him a respite after his struggles. As Rhode Island has grown more prosperous, Providence residents have reaped the benefits of his good fortune.
Centuries ago, colonists had to hack their dreams out of the wilderness, praying for divine intervention when they needed guidance. Moving to a new city is a lot easier nowadays, but making friends and finding a place in society can still be a daunting proposition to newcomers.
Thankfully, today's singles enjoy tons of resources to help them get engaged in the community, have fun on the weekends, and meet new people across the city. We hope our list of ways to meet people has inspired you to take control of your dating fortunes and seek out a fulfilling love life in Providence.
Advertiser Disclosure
DatingAdvice.com is a free online resource that offers valuable content and comparison services to users. To keep this resource 100% free for users, we receive advertising compensation from the sites listed on this page. Along with key review factors, this compensation may impact how and where sites appear on the page (including, for example, the order in which they appear). DatingAdvice.com does not include listings for all dating sites.
Our Editorial Review Policy
Our site is committed to publishing independent, accurate content guided by strict editorial guidelines. Before articles and reviews are published on our site, they undergo a thorough review process performed by a team of independent editors and subject-matter experts to ensure the content's accuracy, timeliness, and impartiality. Our editorial team is separate and independent of our site's advertisers, and the opinions they express on our site are their own. To read more about our team members and their editorial backgrounds, please visit our site's About page.