9 Ways to Meet Singles in Raleigh, NC (Dating Guide)
When I think of Raleigh, North Carolina, I think of trees. There's a reason this Southern metropolis is known as the City of Oaks. It's ridiculously green and beautiful. Some of the city's largest oak trees have been there longer than the city itself and serve as magnificent landmarks in local parks and other green areas.
Since 1992, the Capital Trees Program has protected and cared for the oldest, largest, and rarest trees in Raleigh. Even as the second largest city in North Carolina expands and becomes more diverse and prosperous, its residents have not forgotten its roots.
You can't expect beautiful things to grow and flourish out of nothing — it's up to us to put in the time, effort, and care it takes to nourish the soil and cultivate the kind of life we want. If you're single and looking to branch out into the local dating scene, we recommend using the following resources to start growing a promising friendship or relationship.
Anyone who's serious about meeting singles should give online dating a try. It's one of the most popular ways to meet new people, and you're not going to find a more date-friendly scene anywhere else. People come here specifically looking to go on dates and build relationships. Plus, where else can you filter your date prospects by age, location, interest, and education level? Dating sites offer easy access to the city's singles population — all you have to do is pick the right dating site for you.
Best Singles Site
Match is a safe bet for just about anyone interested in finding a relationship. The dating site's simple interface, in-depth search tools, and time-tested matching algorithm have satisfied singles from all walks of life. Whether you're looking for a life partner or a Saturday night date, you can browse Match.com for viable options in your neighborhood.
Best Site for Professionals
EliteSingles prides itself on offering the cream of the dating crop. That's why it's elite. The dating site has the numbers to back up its name — 82% of members are university educated and 90% are over the age of 30. Looking for a sophisticated date in Raleigh? Then subscribe to Elite Singles.
Over 50 & Senior Sites
OurTime simplifies online dating for Raleigh's senior singles. On this senior dating site, members don't have to worry about being accused of robbing the cradle because you must be at least 50 years old to sign up. This mature audience is perfect for seniors who are tired of all the games and want to find a life partner with whom to share their golden years.
For Black Men & Women Only
Just under 26% of Raleigh's population identifies as Black or African-American, so anyone looking for a Black or biracial date may have to go beyond the general dating scene. BlackPeopleMeet offers a fast and easy way to connect with the local Black population. You can sign up for free and browse thousands of diverse dating profiles in search of your perfect match.
Hookup & Sex Site
Some daters don't like to take things slow or waste time with a lot of chitchat online. They just want to hook up. These fast-paced singles often find their desires frustrated on general dating sites, but casual hookup sites like Adult Friend Finder set them free. AFF has a naughty reputation in the dating scene because of its sex-friendly chats and X-rated profiles. To date, the adult dating site has facilitated over 6 million connections.
Want to find a date within a few miles of you? There's an app for that. Dating apps allow singles to swipe, match, and chat while on the go. As many as 40% of Americans say they've used a dating app, and not just for hookups. Singles in Raleigh can download a dating app to find dates, relationships, and romance in just a few swipes.
Relationships: Fun Dates, Serious Relationships
Match System: Browse by location, age, interest, and more
About the App: Available via the App Store and Google Play, Match is a fantastic app for dates and relationships. With a user base of 30 million singles, Match is where you'll have a high chance of success. It's free to download, create a profile, search for date prospects, and receive compatible matches based on personalized preferences. Free members can also chat with select members and send unlimited likes.
Browse Free: View Profiles Now
| User Base | Gender Ratio | Popularity (Visits/Mo.) | App Cost |
| --- | --- | --- | --- |
| All Singles* | | 13.5 Million* | Free Download |
Relationships: Deep Relationships
Match System: Search by education, lifestyle habits, age
About the App: Commitment-minded, professional daters will feel at home with EliteSingles, which can be downloaded for free in the App Store or Google Play. Not only is everyone looking for a long-term partner, but 80% of members hold a bachelor's, master's, or doctorate degree. EliteSingles sees 210,000 visitors and 2,500 users finding love every month, so it's one of the fastest growing and most reputable apps.
Browse Free: View Profiles Now
| User Base | Gender Ratio | Popularity (Visits/Mo.) | App Cost |
| --- | --- | --- | --- |
| All Singles* | | 290,000* | Free Download |
Relationships: Casual Dates, Relationships
Match System: Search for and receive matches
About the App: Zoosk is the number one app for finding dates, and if you sync up your Google+ or Facebook account, you can have a profile in seconds. The app has 38 million members and will deliver matches to your inbox on a daily basis based on your behavior such as who you search for, like or don't like, and message. The Carousel is another section for matching (tap the heart if it's a yes and the X if it's a no).
Browse Free: View Profiles Now
| User Base | Gender Ratio | Popularity (Visits/Mo.) | App Cost |
| --- | --- | --- | --- |
| All Singles* | | 3.8 Million* | Free Download |
Before online dating turned romance into a computer game, singles used to go to the bar to pick up a hot date. In fact, many still do. A bar is a fun and low-key place to spend an evening talking, laughing, and falling for someone. It's easy to make an introduction in this environment because you can order someone a drink to get in their good graces. Over 15% of the state's breweries are in Raleigh, so you have plenty of options when looking for a date spot. We've ranked our favorite bars in Raleigh to help you choose a hangout that suits you.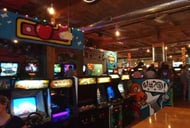 Who doesn't love an arcade bar? Raleigh's Boxcar Bar + Arcade is a popular place to find new friends, good grub, and nostalgic games. From skeeball to live music, it's got everything you need to have a fun time. You have over 70 arcade games and over 174 console games to choose from, plus 24 rotating American craft beers on tap. The bar also hosts free weekly game tournaments, which is a perfect opportunity to show off your gaming skills and meet fellow gamers. The bar's weekly drink specials allow you to enjoy $3 shots of Fireball on Fridays, $3 pints of beer on Tuesdays, and other jaw-dropping discounts. Game on!


614 Glenwood Ave • Raleigh, NC 27603
(919) 324-3415
Visit Website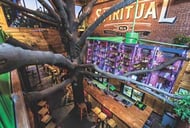 The Raleigh Beer Garden is a go-to spot for beer lovers in the city. It offers more than 350 beers on tap and has a spacious patio where hundreds of people can mingle without feeling crowded. This rustic-chic bar's beer isn't the only draw however. You've got to try their fresh thin-crust pizzas, beer-battered pretzels, and classic burgers. The bar bites are perfect for sharing with a friend at the bar. You don't have to put on airs to hang out at the Raleigh Beer Garden. Its neighborhood feel and friendly staff makes singles of all backgrounds feel right at home.

407 Glenwood Ave • Raleigh, NC 27606
(919) 899-3675
Visit Website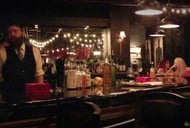 C. Grace is a cocktail bar with a low-key speakeasy vibe. You'll often find smooth jazz bands playing while patrons make small talk at the bar. The small, intimate space appeals to posh singles who enjoy original, handcrafted drinks served with style and a little mystery. You'll definitely want to Instagram these original concoctions. Since it opened in 2011, C. Grace has prided itself on serving high-quality liquors and fostering nights full of merriment.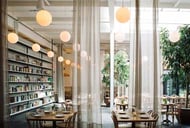 The Brewery Bhavana is a unique spot to spend an evening. It's part bar, party library, part restaurant, and part garden. You can actually pick a fresh flower to give to your crush at the bar. This stylish space is inviting, entertaining, and incredibly fragrant. Whether you enjoy craft beer or dim sum, you can find something delicious to treat yourself after a long day. We highly recommend grabbing a book from the shelves, a beer from the bar, and hanging out at the Brewery Bhavana in Moore Square Park.


106 South Wilmington St • Raleigh, NC
(919) 835-4729
Visit Website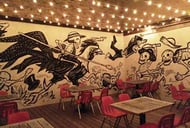 Gallo Pelón Mezcaleria is open seven days a week from 6 p.m. until midnight. The community-driven bar was founded by Marshall Davis to celebrate and highlight traditional mezcal and craft cocktails. You can sample a variety of Mexican spirits at the bar. The seasonal cocktails and Gallo classics are sure to delight, but, if you don't know what to order, you can always ask the bartender for a recommendation. Whether you're in the mood for a strawberry sangria, a Waco old-fashioned, or something a little more adventurous, Gallo Pelón can definitely spice up your evening out.


1014 Ryan Road Cary • Raleigh, NC 27511
(919) 467-4114
Visit Website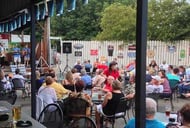 Mac's Tavern is your typical dive bar with cheap drinks, greasy food, and a laid-back staff. Last call isn't until 2 a.m. on the weekend so you can hang around here for hours chatting people up and playing ping-pong or darts. The spacious outdoor patio often features live music, and you can grab a table and dig into a Philly cheesesteak while you listen to classic rock, country, bluegrass or pop songs.


237 South Wilmington St • Raleigh, NC
(919) 322-0128
Visit Website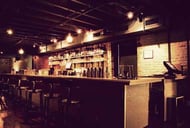 The Fox Liquor Bar is an underground drinking den with a reputation for serving high-quality drinks and hiring highly knowledgeable bartenders. Its house libations include original and classic cocktails, sparkling wines, and craft brews. The bar's playful atmosphere and dim lighting suits singles looking for a date in the crowd. You can pull up a stool at the Fox Liquor Bar to start a conversation and make a new acquaintance over a few drinks.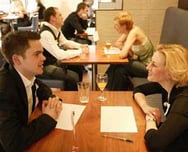 Our first three options are fun and simple, but it can be time-consuming to look for compatible dates on your own. You have to weed through a city's worth of singles, and it can be difficult to give anyone your undivided attention long enough for them to win you over (or vice versa). Speed dating provides busy singles with an efficient solution to their romantic troubles. You can show up to these events to go on dozens of mini-dates and establish chemistry with date prospects in Raleigh. Look on Eventbrite for a speed dating event to save yourself time and energy in the dating scene.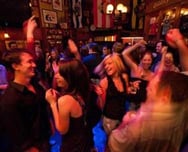 I hate it when I meet a guy at a party, start chatting him up, and then he flashes his wedding ring at me or mentions his girlfriend, and I realize our whole flirtation game was a huge waste of time. That's unavoidable at a general mixer, but, at a singles party, you don't have to worry if that cutie by the buffet is taken. Everyone at a singles event is available and looking for a date, so it's a prime environment for meeting new people. LockAndKeyEvents.com organizes some of the most popular singles gatherings in Raleigh, so check out its calendar for an opportunity to mix and mingle with singles.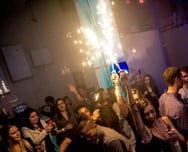 Downtown Raleigh is the place to be on a Friday or Saturday night. Whether you're listening to a live band perform rocking beats or dancing while a DJ plays the latest hits, you can let go of your stress for at least the span of a song and enjoy yourself in a colorful setting. The musical and friendly atmosphere can put you in a mood to make some new friends and maybe attract a love interest or two. Yelp has ranked the best dance clubs in Raleigh to help locals find a hot spot to pick up a hot date.
As beautiful as it is outside in Raleigh, sometimes singles just want to stay inside. You know, like, during winter when it's impossible to go outside without wearing rather un-sexy layers of wool and cotton. Homebodies in the dating scene can still meet people, however, as long as they're willing to brave online forums and chat rooms. Singles chat rooms are particularly active and interesting places to spend your time. If you want to meet local singles, you can sign up to a Raleigh chat room for singles and get the conversation going by typing "a/s/l?"
I honestly didn't know dating personals were still a thing until last year, but it's actually gotten an upgrade since "The Piña Colada Song" famously immortalized the practice of placing an ad for a mystery date. Singles today don't place ads in newspapers though — they place them on websites. Online dating personals are basically budget-friendly dating sites without the matching. You can create a profile for free, state what you're looking for, and browse personals for someone who shares your interests. The following Raleigh personals sites will help you launch your dating career in style.
9
Find a Meetup Full of Like-Minded Folks
A meetup can be whatever you want it to be. It could be a yoga class, a Bible study group, a sports team, or any other type of gathering.
Hiking groups are popular in Raleigh because of the many trails and parks in the area. In fact, the city boasts having over 152 miles of hiking trails running throughout its 200+ parks. Raleigh's Triangle Hiking and Outdoors Group has over 9,000 members and regularly plans hiking excursions and bike rides that last 2-3 hours.
You can search Meetup by keyword to find a group that suits your interests. Whether you love playing kickball or watching movies, you can find people who enjoy the same things you do.
Joining a co-ed sports team is another way to expand your social network and have fun at the same time. Check out Adult Athletics to find a basketball, softball, football, kickball, volleyball, cornhole, soccer, or dodgeball team in the Triangle.
Romance Can Blossom in the Heart of North Carolina
Whether you're hoping to grow your social circle or get in a new relationship, you have to find the right dating environment and have patience. Not every introduction is going to sprout into a fruitful romance, but some seeds will take root if you give them enough time and attention. It's up to you to nurture those connections and bring out their potential. Because you never know what could grow from a single conversation.
Raleigh's massive oak trees didn't grow overnight, and they won't last unless they are properly cared for and protected. It's the same with relationships. It may not happen right away, but if you're consistent and persistent, something good will sprout.
You can use the resources we've listed in this article to meet new people and give yourself the best possible chance at finding that special someone you're looking for.
Final Thoughts on Dating in
Raleigh, NC
We hope you've found our guide "9 Ways to Meet Singles in Raleigh, NC (Dating Guide)" to be helpful in your dating journey. If you're ready to take the leap into the local Raleigh, NC, dating scene, keep in mind that apps like Match and Elite Singles are the easiest way to meet singles locally and throughout North Carolina.
Prefer to meet people the old-fashioned way? You're certainly not alone. According to local reviews, these popular spots in Raleigh, NC, could be exactly what you're looking for:
Boxcar Bar + Arcade
Raleigh Beer Garden
C. Grace
Brewery Bhavana
Gallo Pelón Mezcaleria
Mac's Tavern
Fox Liquor Bar
Whether you're in Raleigh, NC, surrounding areas, or anywhere else in North Carolina, remember that there's someone out there for you. It's just a matter of taking that first step.
Advertiser Disclosure
DatingAdvice.com is a free online resource that offers valuable content and comparison services to users. To keep this resource 100% free for users, we receive advertising compensation from the sites listed on this page. Along with key review factors, this compensation may impact how and where sites appear on the page (including, for example, the order in which they appear). DatingAdvice.com does not include listings for all dating sites.
Our Editorial Review Policy
Our site is committed to publishing independent, accurate content guided by strict editorial guidelines. Before articles and reviews are published on our site, they undergo a thorough review process performed by a team of independent editors and subject-matter experts to ensure the content's accuracy, timeliness, and impartiality. Our editorial team is separate and independent of our site's advertisers, and the opinions they express on our site are their own. To read more about our team members and their editorial backgrounds, please visit our site's About page.