9 Ways to Meet Singles in San Jose, CA (Dating Guide)
A lot of adults in San Jose, whether they're new in town or simply running low on social connections, wonder how to meet new people. In theory, the tech hub is brimming with smart professionals, but where do you go to find them? It's a big city, covering 180.5 square miles, and sometimes all that space and ambition leaves singles struggling in the social scene.
"I'm usually pretty outgoing and don't have a problem making friends," wrote Avantika S. on Yelp, "but I'm at a total loss right now."
After moving to Almaden and finishing her schooling, Avantika was going crazy trying to find someone to spend time with. The extroverted 22-year-old lived by herself without any friends in the area to introduce her around. So, she went to the internet seeking recommendations for how to meet people. Her question started a long conversation with dozens of comments suggesting everything from the gym to a restaurant.
We decided to add our own suggestions in a complete dater's guide for San Jose singles. We've put together nine ways to meet single people in the San Jose area and make a friend, get a date, or start a relationship.
The number one way to meet new people these days has to be a dating site. This ever-growing medium connects singles based on who they are, what they want, and where they are. You can put in your dating preferences and find a list of available date prospects meeting your standards. We have the technology to date in a more targeted way, so why not take advantage of it?
You can usually join a dating platform for free to browse through photos, try out the features, and see if the singles community is right for you. To help, we've rated the best dating websites for general singles, professionals, seniors, black singles, and casual daters.
Best Singles Site
Founded in 1995, Match.com was among the first dating websites ever created. So they have quite a bit of street cred. Today, Match is recognized as having matched people up in more relationships and marriages than any other dating site. The matching system expertly facilitates lasting connections by putting an emphasis on personality, life goals, and dating preferences. More than 30 million members have signed up to Match in search of a compatible partner and found a unique, user-friendly experience.
Best Site for Professionals
Elite Singles is no ordinary, take-all-comers dating site. It markets itself as "a cut above other dating websites" because career-oriented professionals make up the core of the site's membership. What makes the dating site really stand out is that over 80% of its members have earned university degrees, holding either a bachelor's, master's, or doctorate degree. Elite Singles cultivates a mature audience of singles over the age of 30, who are serious about meeting someone on their level. Over 2,500 singles in 25 countries find love each month in this elite dating network. Single professionals can join Elite Singles to mingle with the upper crust of San Jose's dating population.
Over 50 & Senior Site
So many young dating websites today maintain a fast-moving dating process with quick superficial judgments and short-lived text chats overwhelming users with short-term options — which isn't exactly what mature daters want. A more serious dating alternative, OurTime encourages senior daters to take their time meeting that special person and dating in a more conscientious and adult-like manner. This niche dating site caters to singles over the age of 50 with simple features and an intuitive interface. You don't need much technical knowledge to sign up and start dating on OurTime.
For Black Men & Women Only
San Jose doesn't have a huge black population. According to Census data, people who identify as black or African-American made up just 3.2% of the population in 2010. There are actually more Vietnamese people living in San Jose! So, if you're hoping to meet and date a black or biracial single, looking online is your surest bet. BlackPeopleMeet has the largest online community of black singles in the US and is used by over 1.4 million people each month. San Jose singles of any ethnicity can sign up to the niche site to mingle with attractive singles who share similar values, experiences, and cultural backgrounds.
Hookup & Sex Site
On Adult Friend Finder (AFF), sexy San Jose singles don't have to play it coy. Everyone on Adult Friend Finder is there for the same reason: to hook up with people. In this fast-moving community, you can solicit sex in live chat rooms, dating forums, and private messages. The site has over 98 million hot photos posted by sexually active and confident men and women online. Whether you're seeking a swinger group, a traditional partner, or a fling, Adult Friend Finder's advanced search tools can help singles in San Jose meet their match and get laid.
If you like online dating, you'll love mobile dating. Getting a dating app just makes the whole experience more convenient because you can access your messages from anywhere and find dates near you while you're at a bar or club or anywhere around town. The location-based searches help San Jose singles meet, flirt, and make a date within a few minutes of chatting on a mobile device. Below, you can read our reviews of our favorite dating apps for single men and women of all orientations.
Relationships: Fun Dates, Serious Relationships
Match System: Browse by location, age, interest, and more
About the App: Available via the App Store and Google Play, Match is a fantastic app for dates and relationships. With a user base of 30 million singles, Match is where you'll have a high chance of success. It's free to download, create a profile, search for date prospects, and receive compatible matches based on personalized preferences. Free members can also chat with select members and send unlimited likes.
Browse Free: View Profiles Now
| User Base | Gender Ratio | Popularity (Visits/Mo.) | App Cost |
| --- | --- | --- | --- |
| All Singles* | | 13.5 Million* | Free Download |
Relationships: Deep Relationships
Match System: Search by education, lifestyle habits, age
About the App: Commitment-minded, professional daters will feel at home with EliteSingles, which can be downloaded for free in the App Store or Google Play. Not only is everyone looking for a long-term partner, but 80% of members hold a bachelor's, master's, or doctorate degree. EliteSingles sees 210,000 visitors and 2,500 users finding love every month, so it's one of the fastest growing and most reputable apps.
Browse Free: View Profiles Now
| User Base | Gender Ratio | Popularity (Visits/Mo.) | App Cost |
| --- | --- | --- | --- |
| All Singles* | | 290,000* | Free Download |
Relationships: Casual Dates, Relationships
Match System: Search for and receive matches
About the App: Zoosk is the number one app for finding dates, and if you sync up your Google+ or Facebook account, you can have a profile in seconds. The app has 38 million members and will deliver matches to your inbox on a daily basis based on your behavior such as who you search for, like or don't like, and message. The Carousel is another section for matching (tap the heart if it's a yes and the X if it's a no).
Browse Free: View Profiles Now
| User Base | Gender Ratio | Popularity (Visits/Mo.) | App Cost |
| --- | --- | --- | --- |
| All Singles* | | 3.8 Million* | Free Download |
Before technology turned us all into slaves to the internet and cell phones, people used to meet each other in person. In real life. In fact, some still do! If you're a traditionalist who doesn't like online dating, you can always go to a local bar to mingle with attractive singles in a low-key setting. Instead of sending a virtual wink, you can give someone an actual wink (or buy them a drink) to make a real-life connection. Because, let's face it, flirting in person is a lot more exciting anyway. To help you get your flirt on at the best bars around, we've reviewed some top choices in San Jose.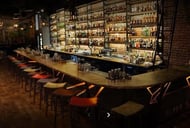 Paper Plane is a very friendly and welcoming place to meet people. According to the site, "There are no strangers at this bar; just friends who haven't met yet." The signature craft cocktails have many visitors saying "Wow" and then saying "Yum" and then saying "Can I have another?" Whether you like your drinks fruity and sweet (Don't Go Chasing Watermelons) or smoky and sour (Where There's Smoke, There's Fire) -- Paper Plane has a fun menu with easy-to-read flavor profiles and descriptions telling you exactly what to expect in every unique libation. Plus, you can invite a new acquaintance to share a punch bowl or a small plate of food with you to break the ice!


2
Original Gravity Public House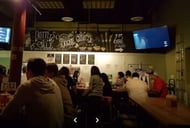 The Original Gravity Pub in San Jose has a reputation for serving up unique craft brews. The bar's beer selection of 35 rotating taps is about 80% domestic and 20% imported. Every day, there's some new brew on the menu, so it's a regular haunt for beer lovers in San Jose. You can order a cold one, dig into indulgent pub food (like made-to-order grilled cheese sandwiches), and chill out on the outdoor patio at this downtown spot. At the picnic tables, it's easy to start a conversation with beer aficionados, downtown workers, and college students while enjoying a pint.


3
Firehouse No. 1 Gastropub
69 N San Pedro St • San Jose, CA 95110
(408) 287-6969
Visit Website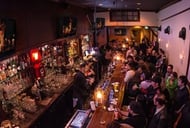 On San Pedro Square, the Firehouse No. 1 Gastropub invites people to come in and take a load off. Open late with a lively crowd, the bar offers hand-crafted drinks and craft beers. As a gastropub, this locale boasts an original menu of seasonal ingredients and dynamite flavor combinations. At the Firehouse No. 1 Gastropub, you can sit back and savor a premium dining experience in a chill bar atmosphere. Whether you're coming for an intimate brunch or a late-night dinner, the upscale gastropub serves San Jose residents with a variety of unforgettable and mouthwatering dishes and libations.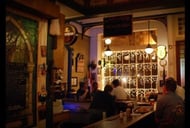 Trials Pub has a lighthearted and joking atmosphere. Touting itself as an authentic British pub, the place offers 20-ounce pints of Britain's favorite beers as well as thoroughly enjoyable British dishes. According to the website, the Trials Pub serves the best fish and chips in San Jose (plus a killer curry). This hole-in-the-wall occupies a Victorian building (built in 1894) in the heart of Silicon Valley and cultivates a low-key pub atmosphere that's like a home away from home for Brits in California.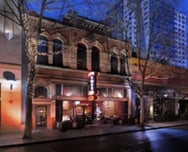 Many residents in San Jose are career-driven professionals in the booming technological industry — which means they're short on free time. Going out to a bar or surfing a dating site could be too much of a time investment for such busy individuals. And who's to say you even meet someone there? If you want a more efficient way to make a date in San Jose, we recommend giving speed dating a whirl. As the name indicates, it's a speedy process with eager participants chatting with one another for a few minutes in dozens of mini-dates in one night.
A speed dating event can introduce you to a roomful of available and attractive dates during an evening of drinks, appetizers, and conversation. Relish Dating has gotten speed dating down to maximum efficiency with a less-is-more approach that singles in San Jose really appreciate.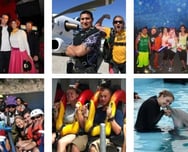 If you want a happy medium between the targeted dating pool of online dating and the laidback energy of a bar scene, a singles event is the way to go. These parties can bring together hundreds of single men and women in one night. In San Jose, a variety of events turn strangers into friends at bowling alleys, movie theaters, theme parks, dance halls, and other engaging venues. Events & Adventures can help you get involved in a spirited community of 40,000 members meeting up in 10 big cities, including San Jose. Whether you're looking for a casual weekend activity or a crowded New Year's Eve party, click the link below to find a calendar of singles events taking place near you!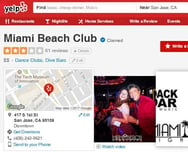 The nightlife is alive and well in San Jose. Crowds of fun-loving singles pack into the downtown area to go club-hopping and dance the night away. You can join them in the search for a good time by checking out the most popular clubs in San Jose. Such stimulating settings facilitate drinking, dancing, and laughing with fellow club goers. You can plan out your next night out by checking out Yelp's list of San Jose's top-rated clubs. These popular venues are a fantastic place to meet someone new under the pulsing lights and electrifying music.
Known as the heart of Silicon Valley, San Jose is home to a fair share of introverted technical geeks who don't feel comfortable going out and talking to strangers in person. That's why San Jose chat rooms are so popular. In an online chat, you can start a discussion, establish a rapport, and get to know someone online without ever leaving home. The real-time chat features help shy daters come out of their shells and meet a bunch of people in their area in a low-pressure and non-threatening medium. Below we've listed some popular chat rooms for San Jose singles looking for a flirtatious no-strings-attached discussion (for adults only). Things can get pretty steamy and rowdy in these chats so keep an open mind and have fun with it!
Back in the days before the internet, singles would take out personal ads in the newspaper (kind of a slower, fact-checked, paper-version of your newsfeed) to meet new people. It was such a romantic idea that it inspired the Piña Colada Song in 1979. Nowadays, dating personals have gotten an upgrade and shifted into the online world. Online dating personals are very similar to dating websites — but without any matching algorithms telling you who you should like.
Dating personals encourage singles to search for their own ideal match in a list of profiles posted by local men and women of all backgrounds and orientations. You can create a simple dating profile on any of the following dating personals sites in San Jose and see if you get any takers who have half a brain.
9
Volunteer With a Good Cause
Some snarky people nicknamed San Jose "Man Jose" because there are so many male professionals working in the tech industry. But the city has a fair share of women, too, if you know where to look for them. A great place to start is at a volunteer effort.
According to the Bureau of Labor Statistics, women volunteer at a higher rate than men across all age groups, educational levels, and other demographics. That means a little community service could really pay off for fellas hoping to attract a good woman.
San Jose has volunteer opportunities ranging from cleaning up a public park to helping out at a community center. It's easier to bond with someone when you share similar interests or goals, and working together on a volunteer project provides that sense of commonality and camaraderie.
During a volunteer service project you can make new friends and plant the seeds for a budding relationship with many generous members of the community.
San Jose: Find Love in the Heart of Silicon Valley
In a sprawling city like San Jose, it's easy for people like Avantika S. to get lost in the shuffle. As an adult, meeting new people often takes concerted effort to join the community and put yourself out there. If you're single and unsure where to go to meet people in San Jose, hopefully this list has given you plenty of ideas.
Whether you're most comfortable socializing online or in person, there are so many engaging options available offering ways to get in a conversation with San Jose daters like you. Dating-rich environments help introduce singles to one another and give them the opportunity to make a deep connection. While we can suggest friendly and fun places to go, ultimately it's up to you to get out there and make it happen. Good luck!
Final Thoughts on Dating in
San Jose, CA
We hope you've found our guide "9 Ways to Meet Singles in San Jose, CA (Dating Guide)" to be helpful in your dating journey. If you're ready to take the leap into the local San Jose, CA, dating scene, keep in mind that apps like Match and Elite Singles are the easiest way to meet singles locally and throughout California.
Prefer to meet people the old-fashioned way? You're certainly not alone. According to local reviews, these popular spots in San Jose, CA, could be exactly what you're looking for:
Paper Plane
Original Gravity Public House
Firehouse No. 1 Gastropub
Trials Pub
Whether you're in San Jose, CA, surrounding areas, or anywhere else in California, remember that there's someone out there for you. It's just a matter of taking that first step.
Advertiser Disclosure
DatingAdvice.com is a free online resource that offers valuable content and comparison services to users. To keep this resource 100% free for users, we receive advertising compensation from the sites listed on this page. Along with key review factors, this compensation may impact how and where sites appear on the page (including, for example, the order in which they appear). DatingAdvice.com does not include listings for all dating sites.
Our Editorial Review Policy
Our site is committed to publishing independent, accurate content guided by strict editorial guidelines. Before articles and reviews are published on our site, they undergo a thorough review process performed by a team of independent editors and subject-matter experts to ensure the content's accuracy, timeliness, and impartiality. Our editorial team is separate and independent of our site's advertisers, and the opinions they express on our site are their own. To read more about our team members and their editorial backgrounds, please visit our site's About page.