12 Ways to Meet Singles in Wichita, KS (Dating Guide)
A friend of mine was born and raised in Kansas, and he ended up moving across the country in his mid-20s after falling for a girl he worked with during a summer job. They're married now and he's as happy as ever, but he's often talked about missing his family and friends as well as the Kansas weather, sports, and food.
Wichita, in particular, is a city he's told me about. Not only is it the largest city in the state (population 389,902) — but it's also artistically and culturally exciting (supposedly the birthplace of the electric guitar). While Wichita has so much to offer its residents, some singles still struggle to find that special someone. This is why we've compiled a list of 12 ways to help you get back on that dating horse!
You're only one person. Between work and/or school, household and family duties, and appointments and other errands, you probably barely have time to eat dinner, workout, and shower before going to bed. How is dating supposed to fit in there? It can if you're on a dating site. While you're leading a meeting, cleaning the garage, or taking the dog to the vet — the dating site will work for you, scouting potential matches and presenting them to you. All you have to do is log in and express whether you like the person or not. The following five dating sites are the ones that, in our eyes, take the cake:
Best Singles Site
Match.com is like the Boeing 777 of dating sites. It's been around forever (since 1995), it's massive (over 30 million members), and it'll get you to your destination quickly and successfully (responsible for the most romantic connections of any dating site). Not to mention Match is affordable. Discounted premium memberships start around $6, but a free basic membership will get the job done!
Best Site for Professionals
Men and women on Elite Singles are well-read, worldly, and motivated (more than 80% have at least a bachelor's degree). Plus, they're past their partying days and are ready to settle down. If that sounds up your alley, this is the site you'll want to try. It'll take you maybe 20 minutes to fill out your profile and answer all of the questions, but it's totally worth it. Elite Singles will use this information to scour the site for the most compatible people for you.
Over 50 & Senior Site
What's the maximum and minimum age difference of someone you'd consider dating? Two years? Five years? Ten years? It seems to matter more as we get older, so for mature daters who place an emphasis on age, we present OurTime. Singles 50 and older flock to this dating site because of the audience, of course, but also because registering, searching, and chatting is super simple.
For Black Men & Women Only
African-Americans make up about 10% of Wichita's population. Statistics also show that only about 27,900 black men and women don't have a wife or husband, but that doesn't include those who have a girlfriend or boyfriend. Just typing that makes me feel frustrated for black singles who want to meet each other, but the good news is BlackPeopleMeet is filling that void. The site sees over 1 million black and biracial users a month and counting!
Hookup & Sex Site
Nerve has an awesome list of the 50 Greatest Songs About One-Night Stands, including Prince's "Little Red Corvette," The Beatles' "Norwegian Wood," and Daft Punk's "Get Lucky." This could be a great playlist as you search for sex buddies on Adult Friend Finder. The site has 77 million members and will narrow them down to those in Wichita for you!
For a lot of people, myself included, our phones have basically become a part of our bodies. We have it on us all the time, and we would feel lost and upset if something happened to it. Almost everything we need is already on our phone, and if it's not, we can download it. If you don't have a dating app, you're missing a big opportunity — you could be looking for your ideal date wherever you go. Here are three dating apps we're big fans of because of their popularity, pricing, and helpful features:
Relationships: Fun Dates, Serious Relationships
Match System: Browse by location, age, interest, and more
About the App: Available via the App Store and Google Play, Match is a fantastic app for dates and relationships. With a user base of 30 million singles, Match is where you'll have a high chance of success. It's free to download, create a profile, search for date prospects, and receive compatible matches based on personalized preferences. Free members can also chat with select members and send unlimited likes.
Browse Free: View Profiles Now
| User Base | Gender Ratio | Popularity (Visits/Mo.) | App Cost |
| --- | --- | --- | --- |
| All Singles* | | 13.5 Million* | Free Download |
Relationships: Deep Relationships
Match System: Search by education, lifestyle habits, age
About the App: Commitment-minded, professional daters will feel at home with EliteSingles, which can be downloaded for free in the App Store or Google Play. Not only is everyone looking for a long-term partner, but 80% of members hold a bachelor's, master's, or doctorate degree. EliteSingles sees 210,000 visitors and 2,500 users finding love every month, so it's one of the fastest growing and most reputable apps.
Browse Free: View Profiles Now
| User Base | Gender Ratio | Popularity (Visits/Mo.) | App Cost |
| --- | --- | --- | --- |
| All Singles* | | 290,000* | Free Download |
Relationships: Casual Dates, Relationships
Match System: Search for and receive matches
About the App: Zoosk is the number one app for finding dates, and if you sync up your Google+ or Facebook account, you can have a profile in seconds. The app has 38 million members and will deliver matches to your inbox on a daily basis based on your behavior such as who you search for, like or don't like, and message. The Carousel is another section for matching (tap the heart if it's a yes and the X if it's a no).
Browse Free: View Profiles Now
| User Base | Gender Ratio | Popularity (Visits/Mo.) | App Cost |
| --- | --- | --- | --- |
| All Singles* | | 3.8 Million* | Free Download |
Over the years, I've had numerous drinks bought for me while I was out at bars, but I've only ever bought one drink for a stranger who caught my eye. I think I've just never been bold enough. It's the 21st century, though, and everyone should put themselves out there and buy a drink for someone they're attracted to. It's a classic, yet still fantastic, way to start a conversation. In this section, we're highlighting eight Wichita bars for your enjoyment!


1
Harry's Uptown Bar & Grill
3023 E Douglas Ave • Wichita, KS 67203
(316) 687-6511
Visit Website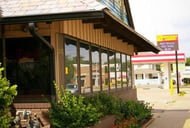 Harry's Uptown Bar & Grill has been called a gem, and it's easy to see why. It serves delicious, traditional American fare like potato skins, salads, soups, BLTs, burgers, and wraps. On the menu, you'll also find cheap drinks with a heavy pour. Harry's has outdoor seating, large TVs, and free wifi, and smokers are welcome, too. Kelly B. said: "I'm giving Harry's Uptown Bar & Grill 5/5 stars for its ambiance. Also a sexy booth in each corner for the lovers on date night."


1217 E Douglas Ave • Wichita, KS 67211
(316) 201-6910
Visit Website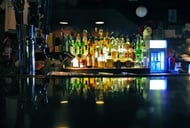 Open Sunday through Saturday from 4 p.m. to 2 a.m., Lucky's Everyday jokingly says it's the reason "we can't have nice things." This bar offers free pool on Sundays, live music throughout the week, and themed dance parties on Fridays and the weekends ('80s anyone?!). Lucky's has draft beers, such as Odell Rupture and New Belgium Fat Tire, as well as food such as breakfast burritos and Eggplant Asado-Silog.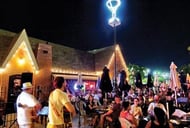 I love me a good dirty martini, so Mort's Martini Bar is right up my alley. If you agree, head to Madison Avenue, and that's where you'll find it. For more than two decades, Mort's has been providing the community with "great drinks, fine cigars, and amazing music." Try a 007 Martini and a Mini Mort cigar while you listen to performances by artists like Tim Murrow and Beau Jarvis.


4714 E Douglas Ave • Wichita, KS 67208
(316) 613-2772
Visit Website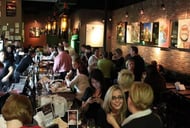 Wine Dive features more than 40 wines by the glass and 350 types of bottled wines, but don't forget to take advantage of weekly specials such as $5 martinis and cocktails on Thursdays. In 2016, Wine Dive won Wine Spectator's Best of Award of Excellence, so you don't just have to take our word for it. When your stomach starts growling, order the Drunken Bread, Dive Burger, or Wild Boar Bolognese.


608 E Douglas Ave • Wichita, KS 67202
(316) 866-6792
Visit Website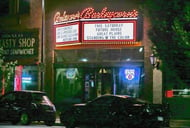 At Barleycorn's, it's all about the music. The venue has hosted bands from all over, like Har Mar Superstar and Vehicles, and also holds regular events like Emo Night, Open Mic Night, Comedy Open Mic Night, and Happy Hour Trivia (which is perfect for mingling!). Aaron Horner shared his experience at Barleycorn's on Facebook, writing: "I have never had a bad experience at Barleycorn's. Everyone there are great, down-to-earth people."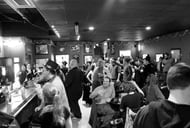 Headshots Bar & Grill has called itself "Kansas' Favorite Video Game Bar," and we've found a lot of people who agree. It has a 4-star rating on Yelp, with one review from Ian K., who said: "The bartenders are always friendly, and the crowd is chill. From Mario kart to board games like D&G, this place has a great mix." On the beer list, what caught our eye was the Not Your Father's Mountain Ale and the Calling IPA. In terms of the food, we'd go for the fried mushrooms, Hickory BBQ burger, or Grandma's grilled cheese.


579 W Douglas Ave • Wichita, KS 67213
(316) 201-6626
Visit Website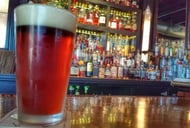 Located in the Delano District next to the clock tower, the Monarch is known to have the largest craft bourbon and whiskey selection in Kansas. Offerings include straight bourbon, blended whiskey, and small batches. You also have your choice of signature cocktails (e.g., the Cranberry Arnold Palmer) if you want something a little tamer. And remember to order the Monarch wings, the Cuban sandwich, or the St. Louis style ribs to soak up all the alcohol.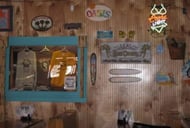 USA Today has called the hamburger at the Oasis Lounge one of the top in the country, so that's definitely something you should eat when you're there. You've also got grilled chicken sandwiches, fried fish platters, and nachos. No matter what you get, wash it down with an Oasis Tea, Starfish Bomb, or any of the wines or beers. Cody W. raved: "Always good drink specials, always good people... the bartenders are just about perfect!"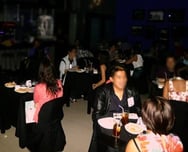 Have you ever been on a date that just wasn't going well for either of you and you wished you could be honest, call it a night, and try again with someone else? Well, that's pretty much how it goes at speed dating events. You get to have about 20 mini dates with different people, and if one isn't working out, don't worry because it'll be over in a couple of minutes and you'll get to meet someone new. We like to use Pre-Dating when searching for speed dating events — it's easy to find events in your town!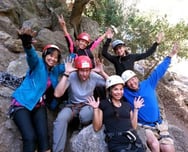 If you're an active person, you'll love singles events — a majority of them are activity based, which takes some of the pressure off you when you're approaching a potential date. Eventbrite (linked below) is among a ton of sites that promote events in Wichita and cities all across the country. A main focus of singles events can be speed dating, which we mentioned above, but they can also include rock climbing, bowling, kayaking, putt-putt, and anything else you can think of.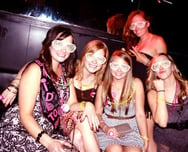 Google "Wichita clubs," and you'll see a bunch of options on the map, especially in the downtown area. We found clubs for dancing, watching comedy, and for gay and lesbian singles, among others. WichitaNightlife.com is a great resource for learning more about your local clubs, including their themes, hours of operation, pricing, and dress code.
As I writer, I find that I'm often better expressing myself with a keyboard or pen than with verbal communication, and I'm sure there are others who feel the same way. Chat rooms are super helpful for singles who are on the shy side or who tend to get intimidated in front of romantic interests. And, with chat rooms, you can practice your moves and see if you like the person first before meeting in real life and putting in a lot of effort.
According to PBS, the first personal ads were published in 1685 in a British journal. Fast forward hundreds of years, and personal ads still exist, but they're almost entirely posted online. Online personal ads are similar to online dating, but you'll usually see more acronyms — like SWF (single white female), A/S/L (age/sex/location), D&D free (drug and disease free), or MSM (men seeking men). Below are five sites we'd recommend:
9
Go to a Thunder, Force, Wingnuts or Shockers Game
People can't get enough of their sports in Wichita — there's the Wichita Thunder ice hockey team, the Force football team, the Wingnuts baseball team, or the Shockers college teams (e.g., basketball, volleyball, and tennis). In addition to celebrating your passion for sports, attending a game puts you in front of thousands of like-minded people. Simply turn to the woman next to you and ask her who her favorite player is, or offer to buy a beer for the guy who's also in line at the concession stand.
You can even get in on the action yourself by joining one of Wichita's non-professional sports leagues such as for archery, BMX, fencing, and golf, to name a few. Check out WichitaSports.com for more information.
10
Attend the River Festival or Others
I mentioned earlier that Wichita is a cultural and artistic mecca, and hundreds of festivals, fairs, concerts, exhibitions, and block parties are put on every year. It would be hard not to meet people at one of these events. Also, since you already have something in common with the other attendees (your love of art, music, or what have you), it'll be less awkward to start talking to someone.
Some of the most famous and beloved events held in Wichita are the River Festival, the Flight Festival, the McConnell Air Force Base Open House and Airshow, and the Tallgrass Film Festival. You could also visit the websites of Wichita's museums to see what kinds of things they have going on every week.
11
Check Out Religious or Spiritual Centers
More than 52% of Wichita's residents consider themselves to be religious. The breakdown by denomination includes 15.63% Catholic, 1.51% Latter-Day Saints, 12.37% are part of another Christian faith, 0.25% practice Islam, and 0.90% practice an Eastern faith. Why not observe your religion, spirituality, or beliefs while also making new friends, which could then lead to a date or relationship?
The Catholic Diocese of Wichita  and NewSpring Church are some of the churches and organizations we found during our research. To find more options, google "spiritual centers Wichita," "religious organizations Wichita," or terms like that.
12
Do Something Good for the Community
If philanthropy and maintaining and improving the Wichita community is near and dear to your heart, volunteering in some capacity allows you to do what you love and connect with people. It could be delivering meals to the elderly, cleaning up the parks, spending a Saturday at an animal shelter, or performing other forms of kindness.
Some organizations in the city include the United Way of the Plains, the Wichita Children's Home, or the YMCA of Wichita. VolunteerMatch.com is also a useful search engine for finding local projects to participate in.
Your Dating Life Will Take Off in the Air Capital of the World!
My friend and his wife go to Kansas every year, and maybe they'll even move back there one day. Until then, he'll continue sharing stories about how wonderful the state, its cities, and its people are, and I look forward to hearing them. If you're single in Wichita, though, you don't have to leave the state to meet your future wife or husband (or just a compatible person). Start taking advantage of the tips on this list, and you'll no longer be a tumbleweed blowing in the dating wind!
Photo sources: wichitaksgaragedoors.com, pinoyguyguide.com, outdooradventureclub.com, nightlifereviews.net, huffingtonpost.com, kansastravel.org, wichitaadore.com, redcross.org, foodio54.com, yelp.com, oldtownwichita.com, bizjournals.com, kansas.com, tripadvisor.com
Advertiser Disclosure
DatingAdvice.com is a free online resource that offers valuable content and comparison services to users. To keep this resource 100% free for users, we receive advertising compensation from the sites listed on this page. Along with key review factors, this compensation may impact how and where sites appear on the page (including, for example, the order in which they appear). DatingAdvice.com does not include listings for all dating sites.
Our Editorial Review Policy
Our site is committed to publishing independent, accurate content guided by strict editorial guidelines. Before articles and reviews are published on our site, they undergo a thorough review process performed by a team of independent editors and subject-matter experts to ensure the content's accuracy, timeliness, and impartiality. Our editorial team is separate and independent of our site's advertisers, and the opinions they express on our site are their own. To read more about our team members and their editorial backgrounds, please visit our site's About page.