12 Ways to Meet Singles in Nashville, TN (Dating Guide)
I've been to Nashville twice in my life (once for a She & Him concert and another time for New Year's Eve), and both were amazing experiences. I got to see the Ryman, the Grand Ole Opry, Broadway Street, Centennial Park, Vanderbilt University, Jack's Bar-B-Que, Honky Tonk Central, and so many other places. But what really had an impact on me were the people. Everyone was so welcoming, charming, helpful, attractive, funny — you name it. To be honest, I was smitten by a cowboy or two… or three.
Single Nashvillians are lucky to call this city their home, but if you're struggling to see the endless dating opportunities that outsiders, like myself can easily see, then this article is for you. Here are 12 ways to take your dating life in Nashville from a C to an A+!
Technology has made such a big impact on all of our lives, especially in terms of dating. Thanks to the nearly 8,000 dating sites out there, we don't have to fight to make time in our busy schedules to find a date — the dating sites can do it for us. However, there are five sites, in particular, that stand out from the rest, and we'll tell you a little bit more about each in this section.
Best Singles Site
Match.com is like the Fender Stratocaster of dating sites — in millions of people's eyes, it's the best of the best. Match has a 24-year — and counting — history in the dating industry (having been founded in 1993 and officially launching the site in 1995), so it's the most established, most trustworthy, and most successful.
Best Site for Professionals
Home to about 16 universities and colleges, including Vanderbilt University, Daymar College, and Tennessee State University, Nashville is a mecca of intellectuals. Our favorite dating site for those intellectuals to connect is Elite Singles — mostly because approximately 82% of its users hold a bachelor's, master's, and/or PhD. Some other pros of Elite Singles is the site gets more than 165,000 new signups a month and is responsible for more than 2,500 people falling in love every month.
Over 50 & Senior Site
Almost 19% of Nashville's population is made up of seniors (55+), but remember that some of those people are already married or in a relationship. Don't feel frustrated, though, because OurTime makes it incredibly easy to meet singles in your area and within your preferred age range. The site has one of the fastest registration processes and will handpick compatible matches for you — so you can sit back and relax.
For Black Men & Women Only
About 27% of the 684,410 people who live in Nashville identify as Black, and while not all of these men and women are looking to date a person of the same race, those who are can turn to BlackPeopleMeet.com. This dating site focuses on the African-American singles community and does a great job if we do say so ourselves. BPM, for short, has over 1.4 monthly visitors and free profile creation, browsing, match recommendations, and flirting.
Hookup & Sex Site
Some daters dream of a husband or wife, a two-story house with a white picket fence, two kids, a dog and a cat, and a mini van. However, others dream of keeping their dating life more casual and/or exploring their sexuality with other people. There's nothing wrong with either dream, but if you fall into the latter, we want to direct you toward Adult Friend Finder. Here, you have more than 100 million horny singles, swingers, and couples to get to know.
While dating sites are the best thing since sliced bread, dating apps are the best thing since dating sites. You no longer have to choose between going out, going to work, or running errands vs. staying in to online dating — you can do it all at the same time. Thousands of dating apps exist just as do thousands of dating sites, so we've narrowed down the top choices that we believe can suit any dater.
Relationships: Fun Dates, Serious Relationships
Match System: Browse by location, age, interest, and more
About the App: Available via the App Store and Google Play, Match is a fantastic app for dates and relationships. With a user base of 30 million singles, Match is where you'll have a high chance of success. It's free to download, create a profile, search for date prospects, and receive compatible matches based on personalized preferences. Free members can also chat with select members and send unlimited likes.
Browse Free: View Profiles Now
| User Base | Gender Ratio | Popularity (Visits/Mo.) | App Cost |
| --- | --- | --- | --- |
| All Singles* | | 13.5 Million* | Free Download |
Relationships: Deep Relationships
Match System: Search by education, lifestyle habits, age
About the App: Commitment-minded, professional daters will feel at home with EliteSingles, which can be downloaded for free in the App Store or Google Play. Not only is everyone looking for a long-term partner, but 80% of members hold a bachelor's, master's, or doctorate degree. EliteSingles sees 210,000 visitors and 2,500 users finding love every month, so it's one of the fastest growing and most reputable apps.
Browse Free: View Profiles Now
| User Base | Gender Ratio | Popularity (Visits/Mo.) | App Cost |
| --- | --- | --- | --- |
| All Singles* | | 290,000* | Free Download |
Relationships: Casual Dates, Relationships
Match System: Search for and receive matches
About the App: Zoosk is the number one app for finding dates, and if you sync up your Google+ or Facebook account, you can have a profile in seconds. The app has 38 million members and will deliver matches to your inbox on a daily basis based on your behavior such as who you search for, like or don't like, and message. The Carousel is another section for matching (tap the heart if it's a yes and the X if it's a no).
Browse Free: View Profiles Now
| User Base | Gender Ratio | Popularity (Visits/Mo.) | App Cost |
| --- | --- | --- | --- |
| All Singles* | | 3.8 Million* | Free Download |
I've gone out countless nights with my friends to countless bars, and we've met countless people. Some encounters turned into relationships, some turned into one-night stands, and some turned into friendships. It's an almost foolproof way to get your flirt on — that's why heading to Nashville's bars is the third tip on our list. Below are the seven bars locals and visitors can't seem to get enough of.

404 12th Ave S • Nashville, TN 37203
(615) 251-1404
Visit Website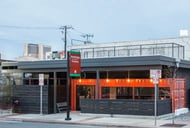 Housed in the 404 Hotel, 404 Kitchen serves European fare but with its own twist, using mostly local and seasonal ingredients. Starters include sunburst trout crudo, entrees include pork bolognese, and desserts include buttermilk pudding. Southern Living said 404 Kitchen is one of the Best New Restaurants in the South, but the restaurant is also known for its libations. Travel + Leisure said it's one of the best whiskey bars in America.


407 Gallatin Ave • Nashville, TN 37206
(615) 650-7344
Visit Website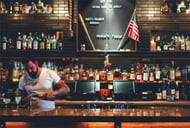 No. 308 (now known as CAMP) offers cocktails, like the Cobra Kai, shots like the Bukowski, beers, like Sol, wine, like Mont Pellier Pinot Noir, and food, like gochujang chicken wings. Happy hour is Sunday through Friday from 5 p.m. to 7 p.m., and live music and DJ nights are held throughout the week. Brandon H. said: "Really, No. 308 has become like the Max from 'Saved By The Bell' for me because it always provides the max amount of good times you can ask for on a weekend evening out on the town. Whether it's friends, family, drinking, and dancing, at No. 308 sure makes for a good date."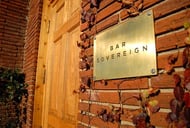 Bar Sovereign is all about creative drinks, delicious food, and funky art. It has a secret speakeasy feel, and its cocktails include the Six Toes (made with rum, cherry, lime, and grapefruit) or the El Fusilon (made with tequila, lime, grenadine, and bitters). You can also order food, including a BLT or brisket Philly cheesesteak. Matt H. is one happy patron who wrote on Yelp: "This is the best bar I have been to in Nashville. Service is their number one priority. The decor is amazing, and the vibe is chill and loungey."


434 Houston St • Nashville, TN 37203
(615) 490-8434
Visit Website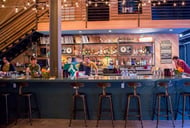 Bastion (pronounced \'Bas-chen\) is named after the word, which means "a place or system in which something (such as an old-fashioned idea) continues to survive." Founded in 2006, the bar and kitchen focus on a rotating five-course à la carte menu for one to four people — as well as a prix fixe large format dinner party for four to six people. Drink options include the Punch of the Day, the Fainting Chair, draft beers, and wines by the glass and bottle.

823 Woodland St • Nashville, TN 37206
(615) 953-6715
Visit Website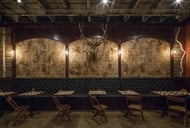 The Crying Wolf wants its patrons to "eat, drink, be stoked," and the team helps accomplish that by making all of its sauces, butchering and grinding all of its beef, and providing one-of-a-kind drinks as well as classics. According to Yelpers, like Hope S., you've got to try the burgers, animal-style tots, and chicken tenders. "This is a great east Nashville hang and a rad place to take visitors," she said. "Burgers are the absolute best in town. Drinks are good, and they actually have a really great happy hour. Insider tip... bring some cash to get your photo taken in the photo booth!"


2410 12th Ave S • Nashville, TN 37204
(615) 866-5652
Visit Website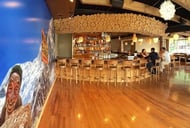 "Inspired by the après-ski scene at Aspen Mountain and a spring deck party at Val D'Isere," Embers Ski Lodge is located in the heart of Nashville and features unique mixed drinks, the largest whiskey selection in town, and a menu of Pacific Northwest items. When reading the menu, we wish we were there so we could order the 12 South Slopes, BBQ Rangoons, and Flatlander Lobster Roll. This neighborhood bar is truly unique and worth a try.


1201 5th Ave N • Nashville, TN 37208
(615) 454-5432
Visit Website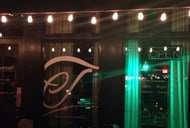 The Green Hour is known for its traditional absinthe drips, which are only available when the green light is on: Thursdays from 8 p.m. to 1 a.m. as well as Fridays and Saturdays from 8 p.m. to 3 a.m. You have different choices, like the Lucid, Duplais Verte, and Esprit Edouard, or you could get a craft cocktail, pint of beer, or glass of wine. When your stomach comes a callin', try the quiche, Belgian waffles, cheese plates, and sandwiches.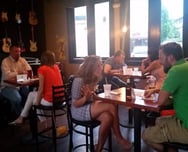 An acquaintance of mine recently tried speed dating in our city for the first time, and I thought it was awesome that she was doing something different to meet people. A lot of us tend to get into a dating rut of going to the same places and using the same avenues. If that sounds like you, speed dating is definitely worth your time. Eventbrite has a never-ending list of speed dating events in Nashville, so do some browsing, choose the event that works best for you, and sign up.
5
Nashville Singles Events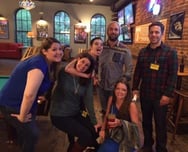 Have you ever been kayaking, drinking, golfing, rock climbing, painting, day cruising, or anything else with a group? Singles events are just like that except, well, everyone is single! You don't have to worry about who's taken or how to approach someone — all of that will happen naturally while you're participating in the activity. Meetup.com is an amazing resource that'll let you sort through singles activities by location (in this case, Nashville), date, mile range, and interest. Groups are free to join, and no membership fees apply.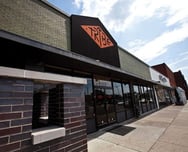 There are more clubs in Nashville than there are cat videos on the internet. Kidding, but you get the idea. You'll find most of Nashville's clubs on Broadway Street, but instead of just going to one by one until you find a club that you really like, check out 10Best.com, which is run by USA Today. It has a complete rundown of the different music at clubs, their hours, cover charges and drink prices, and everything else you could ever need or want to know.
Chat rooms have had a ton of makeovers since they were created in the '70s, and we imagine that they're only going to get better and better. Today, most chat rooms are free, and you can find ones based on your city, dating goals, age, gender, sexual orientation, and whether you want to talk via text, phone, or video. We're big fans of the following five chat rooms because they're the most popular among Nashville singles and have numerous helpful features to get you on your way as soon as possible.
Craigslist.org was among the first personals sites, and although it no longer carries dating personals the old-school website paved the way for all the personals sites we see today. A majority of dating sites even have components that make it feel like a personals site. Basically, you're posting a quick headline about yourself (e.g., single footballer seeks star cheerleader), username, photo, and bio (age, race, sexual orientation, gender, etc.). Then you'll search for people who meet your criteria — the site will send you suggestions as well.
9
Attend First Saturday Art Crawls
On the first Saturday of every month from 6 p.m. to 9 p.m., downtown Nashville hosts the First Saturday Art Crawl. You can browse galleries, check out all kinds of artwork, have some drinks, and, most importantly, mix and mingle with others. Most of the event happens on 5th Avenue, which is also known as the Avenue of the Arts, so it shouldn't be hard to find.
First Saturday Art Crawl is, of course, appealing to artists and art lovers, but you should attend even if you don't fall into one of those categories. You want to give yourself as many opportunities to meet people as you can. And, who knows, you could find a new passion, too.
10
Join Team Green Adventures
Team Green Adventures is an environmental initiative that was created by WRLT 100.1 FM in 1996. Its mission is to inform the community about environmental issues and make a difference in the community. The organization also holds festivals, classes, extreme adventures, hikes, and other events.
According to the site, "Discovering new ways to appreciate our environment while meeting other outdoor enthusiasts are among the benefits of stepping outdoors. Team Green Adventures can help you take that step!" We couldn't have said it better ourselves.
11
Take Part in Activities at Vanderbilt University
Over 12,700 students attend Vanderbilt University, and thousands of alumni and fans of the school, in general, live in Nashville. People can't help but come together thanks to Vandy's sports games (football, basketball, tennis, and lacrosse), art shows, musical and dance performances, plays, fundraisers, rallies, and other social events.
Don't let a resource like this go to waste. Visit Vanderbilt.edu for more information on everything that's happening on (and sometimes off) campus — you're bound to find something that piques your interest.
12
Volunteer for Nonprofit Organizations
I used to volunteer a lot in my community and throughout the country when I was younger, and I really miss it and want to get back into it. Part of the reason Nashville is so wonderful is because its people help take care of it. If you're one of those people, use your love of volunteering to also bring you together with those who are like-minded.
Habitat for Humanity, Hands On Nashville, Nashville Cares, and the Nashville International Center for Empowerment are some of the nonprofits you'll find in the city, but there are dozens more. To find the right opportunity for you, you could search Google using phrases like "volunteering in Nashville," "Nashville volunteering," and "nonprofits in Nashville."
Find Someone to Tug at Your Heartstrings in "Music City!"
I can't wait to get back to Nashville whenever I get the chance, but until then, I'll have to live vicariously through y'all. Being single in Nashville is so much better than being single in other cities because you'll never run out of things to do and people to meet. We've just given you 12 ideas, so you've got enough to keep you busy for a while. Best of luck!
Advertiser Disclosure
DatingAdvice.com is a free online resource that offers valuable content and comparison services to users. To keep this resource 100% free for users, we receive advertising compensation from the sites listed on this page. Along with key review factors, this compensation may impact how and where sites appear on the page (including, for example, the order in which they appear). DatingAdvice.com does not include listings for all dating sites.
Our Editorial Review Policy
Our site is committed to publishing independent, accurate content guided by strict editorial guidelines. Before articles and reviews are published on our site, they undergo a thorough review process performed by a team of independent editors and subject-matter experts to ensure the content's accuracy, timeliness, and impartiality. Our editorial team is separate and independent of our site's advertisers, and the opinions they express on our site are their own. To read more about our team members and their editorial backgrounds, please visit our site's About page.