12 Ways to Meet Singles in New Orleans, LA (Dating Guide)
A good friend of mine and her husband met while they were living in New Orleans. He was working as a photographer at a local newspaper, and she had just gotten hired to handle the paper's website. She was new to the city and knew no one, so when they had a day off, he showed her around — taking her along the river and pointing out spots where he had covered a story. They didn't know it then, but this would eventually be known as their first date.
Today, they're married and even have two dogs (Nola and Roux) named after the place where they fell in love. Taking inspiration from my friend, we're presenting you with 12 ways to meet singles in New Orleans. Who knows, you could be the next one with a romantic story to tell!
1
New Orleans Dating Sites
More than 376,000 people live in New Orleans, and online dating is the best way to narrow down who's single. When you create your profile, you provide your city and state and can also set a preferred mile range (e.g., you only want to meet people within 20 miles). Our experts eat, sleep, and breath online dating and have tested out dozens of sites to help people like you find the right match. The following five are our top picks for busy professionals, mature men and women, black singles, those looking for hookups, and every other type of dater.
Best Singles Site
Match.com is like the roux of dating sites. Similar to how a gumbo would be nothing without the roux, the dating industry would be nothing without Match. The site was the first of its kind (established 1995), has an impressive user base (30 million+), features (live events), and has created more dates, relationships, and marriages than any of its competitors.
Best Site for Professionals
There are about 13 colleges and universities in New Orleans, including Tulane and Dillard. Students and alumni take up a big portion of the population, and if education is something you value in a date, Elite Singles is definitely a site to try. Over 80% of its members hold a bachelor's, master's, and/or PhD, and you can filter profiles by other important identifiers like lifestyle habits, religion, sexual orientation, gender, and age.
Over 50 & Senior Site
Almost 20% of people in New Orleans are 55 or older, and OurTime is the go-to site for meeting singles within that age range. Since you don't have to worry about filtering by age, you can spend more time focusing on other characteristics and qualities that matter to you.
For Black Men & Women Only
New Orleans is one of the most diverse cities in the world. More than 60% of residents identify as black, which puts it among the top 10 cities with the highest percentage of African Americans. Connecting with singles in this community is easy on BlackPeopleMeet because the site has 1.4 monthly visitors (and counting), and registration, browsing, receiving matches, and flirting won't cost you anything.
Hookup & Sex Site
New Orleans is often thought of as a city where you can indulge in your desires without any judgment, and if it's casual sex you're looking for, Adult Friend Finder is where you'll find it. Or maybe you're interested in an affair. Adult Friend Finder can help with that, too. Whatever it is, feel free to be yourself in front of the 77 million users on this hookup site.
Dating sites drastically improved the way singles meet, and dating apps have taken that a step further. You no longer have to choose between going out or staying at home on your desktop to online date — now you can do both. Scroll through potential matches while you're walking the dog. Message that cute guy while you're waiting for your pumpkin spice latte. Update your profile while you're on the subway heading to work. Or whatever the case may be. Here are three dating apps that have made a name for themselves because of their reputations, affordability, ease, and so much more.
Relationships: Fun Dates, Serious Relationships
Match System: Browse by location, age, interest, and more
About the App: Available via the App Store and Google Play, Match is a fantastic app for dates and relationships. With a user base of 30 million singles, Match is where you'll have a high chance of success. It's free to download, create a profile, search for date prospects, and receive compatible matches based on personalized preferences. Free members can also chat with select members and send unlimited likes.
Browse Free: View Profiles Now
| User Base | Gender Ratio | Popularity (Visits/Mo.) | App Cost |
| --- | --- | --- | --- |
| All Singles* | | 13.5 Million* | Free Download |
Relationships: Deep Relationships
Match System: Search by education, lifestyle habits, age
About the App: Commitment-minded, professional daters will feel at home with EliteSingles, which can be downloaded for free in the App Store or Google Play. Not only is everyone looking for a long-term partner, but 80% of members hold a bachelor's, master's, or doctorate degree. EliteSingles sees 210,000 visitors and 2,500 users finding love every month, so it's one of the fastest growing and most reputable apps.
Browse Free: View Profiles Now
| User Base | Gender Ratio | Popularity (Visits/Mo.) | App Cost |
| --- | --- | --- | --- |
| All Singles* | | 290,000* | Free Download |
Relationships: Casual Dates, Relationships
Match System: Search for and receive matches
About the App: Zoosk is the number one app for finding dates, and if you sync up your Google+ or Facebook account, you can have a profile in seconds. The app has 38 million members and will deliver matches to your inbox on a daily basis based on your behavior such as who you search for, like or don't like, and message. The Carousel is another section for matching (tap the heart if it's a yes and the X if it's a no).
Browse Free: View Profiles Now
| User Base | Gender Ratio | Popularity (Visits/Mo.) | App Cost |
| --- | --- | --- | --- |
| All Singles* | | 3.8 Million* | Free Download |
3
New Orleans Singles Bars
According to Nola.com, New Orleans has the most bars per capita of any major American city. We'd love to tell you about each and every one of them, but that would take a while, and we know you're busy. Instead, we've chosen our seven favorites, where the drinks, fun, and flirting are always flowing.


1
Beachbum Berry's Latitude 29
321 N Peters St • New Orleans, LA 70130
(504) 609-3811
Visit Website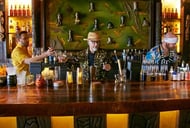 Beachbum Berry's Latitude 29, named after Jeff "Beachbum" Berry, specializes in old-school drinks that people thought were long gone — including the Sean and Juan (tequila, Irish whiskey, lemon, guava, and crème de cacao) and Navy Grog (Jamaican and Demerara rums, allspice, lime, and grapefruit). But man can't live on drinks alone, so Latitude 29 also offers plates like Scallop Rillette, Loco Moco, and Doberge Cake.


813 Bienville St • New Orleans, LA 70112
(504) 523-5433
Visit Website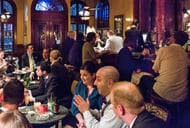 French 75, which is housed in a building from 1914 and was once for gentlemen only, serves up select spirits and traditional cocktails (e.g., the Bastille Cup, Candelabra, and Sazerac) and Cajun appetizers with a twist (e.g., boudin wontons, oysters en brochette, and shrimp spring rolls). Chris C. gave French 75 four stars on Yelp, saying: "This is a great place to hang out with colleagues and/or friends and enjoy a few drinks. The staff does a good job with refills and remembering everyone's drink orders."


811 Conti St • New Orleans, LA 70112
(504) 522-3573
Visit Website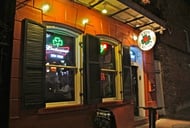 "Come drink with the locals just steps off Bourbon Street" is what Erin Rose wants you do to. The bar has a laid-back vibe, and proprietors Troy and Angie say, "Folks from all kinds of backgrounds meet here and form friendships around differences." Erin Rose also has killer drink specials like $1.50 Miller High Life from midnight to 4 a.m., $4 Bloody Marys from 10 a.m. to 2 p.m., and $10 beer buckets during Saints games.


600 Poland Ave • New Orleans, LA 70117
(504) 948-9111
Visit Website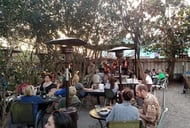 Bacchanal Wine is known as "Nola's backyard party" thanks to its beautiful courtyard and intimate seating. This "wine laboratory" has hundreds of Old World-style wines, such as the G.D. Vajra 'Rosabella' Rosato, and is open every day from 11 a.m. to midnight. Bacchanal Wine cares just as much about its food and music as it does its vino. On the food menu, you'll find marinated olives, whole grilled fish, and confit chicken leg, among many other choices. On the site, you'll find a calendar for live performances by the Tangiers Combo and other local bands.


1113 Decatur St • New Orleans, LA 70116
(504) 581-1112
Visit Website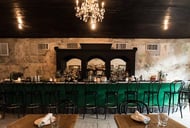 From the food to the drinks, Cane and Table excels. What caught our eye were the shareables (such as black-eyed pea fritters), large plates (such as sweet potato curry), and sides (such as Yucca fries). The bartenders also make their own cocktails (including Paint It Gold, Sweet Reaper, and Lucky #2) as well as classics (Hurricanes, Ti Punch, and Mai Tais). Don't forget the beer, wine, sherry, and cider either. Claude S. raved that: "This is one of those places you've got to get to... the place is set in a turn-of-the-century building with beautiful architecture and a great patio for dining. The folks here are great company, and the place was lively."


500 Chartres St • New Orleans, LA 70130
(504) 524-9752
Visit Website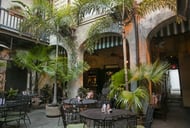 Founded in 1914, the Napoleon House is one of the most beloved restaurants and bars in New Orleans. It received its name because former mayor Nicholas Girod offered the residence to Napoleon as refuge during his exile in 1821. Napoleon House specializes in Italian muffulettas, but we suspect you'll like anything you order — including the turkey club, pastrami po-boy, and seafood gumbo. Wash it all down with a Pimm's Cup, Aperol Spritz, or Dark & Stormy.


4905 Freret St, • New Orleans, LA 70115
(504) 302-2357
Visit Website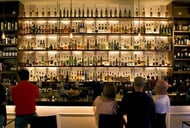 Cure's mission is to provide a dining and drinking experience like no other — taking inspiration from the time when cocktails and food were used as medicine and home remedies. Offerings include the White Snake, 4905, beet tartine, and duck liver crostini. Happy hour is held daily from 5 p.m. to 7 p.m. Mondays through Thursdays and 3 p.m. to 7 p.m. Fridays through Sundays.
4
New Orleans Speed Dating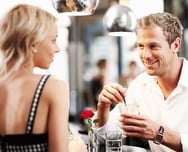 SpeedDating New Orleans is putting its own spin on speed dating events, and it seems to be working out well for them and the singles who attend. You'll get to go on 10 dates in one night, each lasting five minutes. The next day, you tell the team who you like, and if they feel the same way, you'll get to exchange contact info. One happy attendee named Jennifer said, "I had a great time at your event. I plan to tell all my friends about my wonderful experience." Click the following link to learn more:
5
New Orleans Singles Events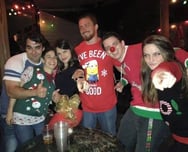 Meetup.com is a fantastic resource for finding singles events in New Orleans. Just go to the site by clicking the link below, type in the city, set your preferred distance, and start going through the results. In just a minute or two, we found groups for single parents, Catholics, seniors, black women, outdoorsy folks, sailors, and every other type of person and interest you can think of!
6
New Orleans Singles Clubs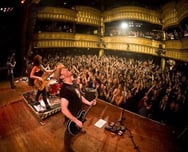 Turning 18 was such an exciting time for me and my friends because we could finally get into the clubs. We always wondered what they were like, and we started spending most Saturday nights at one of them (at the least). We danced, sang, laughed, and, most importantly, met boys. Breaking the ice with someone doesn't seem as intimidating when you've got music and friends to back you up. Thrillist has an extensive list of the best clubs in New Orleans (including info about hours, pricing, and location), so take a look:
As soon as AOL launched and introduced chat rooms to the world, I created an account, complete with a silly username and avatar. Mostly, I'd just talk to my friends after school, but every now and then we'd go into a chat room together to talk to people across the globe. The popularity of chat rooms hasn't died down since those days. In fact, you have even more chat rooms to choose from and tools to better connect. In this section, we've highlighted five chat rooms that are perfect for singles in New Orleans.
When people think of personals, they often think of personal ads in newspapers, which used to be a common way for singles to find dates. However, since everything has basically moved online, personals are now way more convenient. Just provide your age, gender, and zip code, and you'll be on your way. Craigslist, Backpage, DoULike, ClassifiedAds, and DateHookup are some of the best known and successful personals sites, and they have sections specifically for New Orleans singles.
9
Attend Saints, Green Waves, or Pelicans Games
New Orleans wouldn't be quite the same without its sports teams, including the Saints, Green Waves, and Pelicans, among others. It doesn't matter if you're a football, basketball, baseball, boxing, hockey, or lacrosse fan — you'll have no trouble finding a game or event to go to.
Plus, since you already have something in common with everyone there, starting a conversation should be pretty natural. You could turn to the person next to you and talk about Drew Brees' last throw, high five the girl or guy in the beer line with you after an awesome play, or ask someone where they got their old-school jersey.
10
Take an Educational or Fitness Class
I was always told by my dad that you should never stop trying to learn new things, even after you graduate high school and/or college. That's why you should consider taking some adult classes. Not to mention you're going to be around a group of people while you learn!
New Orleans offers classes for dance, sewing, drawing, rock climbing, and we could go on and on.
Visit Noafa.com, NewOrleansOnline.com, or Eventbrite.com to find a class that speaks to you. Or try searching on Google on your own by typing in "New Orleans adult classes." Your calendar will be filled up in no time!
11
Get Involved in the Community
The people of New Orleans and their love for the city and its charm is one of the main reasons it's such a wonderful place, and they work hard to keep it that way. If philanthropy is a passion of yours, volunteer some of your time and resources to helping local nonprofits and community members. More than likely, you'll be part of a group, and you'll have the opportunity to bond while you give back.
Some organizations that could always use a hand include Habitat for Humanity, Hands On, the Audubon Nature Institute, or the SPCA. If you have a different cause that's near and dear to your heart, your trusty friend Google is there as well.
12
Have Your Dog Play Wingman at the Park
I got my first dog about a year ago, and whenever I take him out with me, tons of people come up to me asking what kind of dog he his, how old he is, and if they can pet him. Talking with strangers has never been easier because I'll answer their questions, ask if they have a dog, and then we'll swap stories. If you have a dog as well, there's no better wingman/woman.
BringFido.com has everything you could ever want to know about the dog parks in New Orleans, including the Dog Levee, NOLA City Bark (pictured above), Wisner Dog Park, and Lafreniere Bark.
Meeting Singles In The Big Easy Is, Well, Easy!
While my friend and her husband no longer live in New Orleans, they go back as often as they can, and it'll always have a special place in their hearts. New Orleans is a one-of-a-kind city, and dating opportunities abound. We've given you numerous ways to kick off your journey, so all that's left to do is pick a tip from this guide and get going!
Photo sources: neworleanssaints.com, curbed.com, eventbrite.com, timetravelturtle.com, groupon.com, meetup.com, bestofneworleans.com, tikiroom.com, peiyinbbs.com, onlyinyourstate.com, imbibemagazine.com, neworleans-food.com, neworleansonline.com
Final Thoughts on Dating in
New Orleans, LA
We hope you've found our guide "12 Ways to Meet Singles in New Orleans, LA (Dating Guide)" to be helpful in your dating journey. If you're ready to take the leap into the local New Orleans, LA, dating scene, keep in mind that apps like Match and Elite Singles are the easiest way to meet singles locally and throughout Louisiana.
Prefer to meet people the old-fashioned way? You're certainly not alone. According to local reviews, these popular spots in New Orleans, LA, could be exactly what you're looking for:
Beachbum Berry's Latitude 29
French 75
Erin Rose
Bacchanal Wine
Cane and Table
Napoleon House
Cure
Whether you're in New Orleans, LA, surrounding areas, or anywhere else in Louisiana, remember that there's someone out there for you. It's just a matter of taking that first step.
Advertiser Disclosure
DatingAdvice.com is a free online resource that offers valuable content and comparison services to users. To keep this resource 100% free for users, we receive advertising compensation from the sites listed on this page. Along with key review factors, this compensation may impact how and where sites appear on the page (including, for example, the order in which they appear). DatingAdvice.com does not include listings for all dating sites.
Our Editorial Review Policy
Our site is committed to publishing independent, accurate content guided by strict editorial guidelines. Before articles and reviews are published on our site, they undergo a thorough review process performed by a team of independent editors and subject-matter experts to ensure the content's accuracy, timeliness, and impartiality. Our editorial team is separate and independent of our site's advertisers, and the opinions they express on our site are their own. To read more about our team members and their editorial backgrounds, please visit our site's About page.