Select Date Society Provides High-End Matchmaking for Relationship-Minded Singles
The Short Version: Singles are becoming more restless in their pursuit to find their true love, but they have options to help them avoid bad dates and dead ends. Thanks to matchmaker services like Select Date Society, singles don't have to stress about figuring out the whole dating scene alone. Select Date Society is a matchmaking service that represents elite singles who are successful in almost every aspect of their lives – except for dating. By making extensive, career-long connections, Select Date Society stands out as a matchmaker that puts clients first and gets results. 
Some single professionals can find it difficult to navigate the dating world. They can go through what seems like an endless journey of trial and error before finding their perfect match. That's why certain love-driven people seek professional matchmakers to search on their behalf. It's like going to your best friend for dating help — but, in this case, your best friend has decades of experience to back up their advice.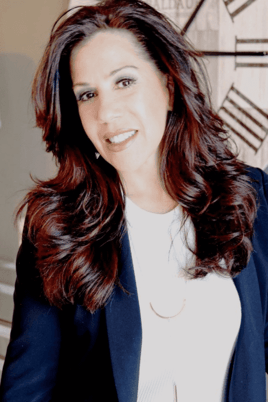 Two friends turned business partners, Sandra Myers and Amber Lee, created the matchmaking service Select Date Society (SDS) to help singles find love more easily. For Amber and Sandra, creating SDS was a heartfelt calling. The two had worked together at matchmaking companies and wanted to do more to help clients expedite their searching process in the dating world. 
The motivation to start SDS came out of a near tragedy. While in the car with her family, Amber went into cardiac arrest and drove across four lanes of traffic into a brick wall. Fortunately, a stranger administered CPR, which saved Amber's life and set her on a path to co-found a boutique matchmaking firm. 
"It was a wake up call for her and for me," Sandra recalled. "Sometimes you just get stuck in the grind, and you don't realize you can make your own opportunity and do it if you want – if you choose to, so we chose to."
As a selective matchmaking service, SDS has created a safe space for singles to come with high hopes, knowing the company has a lot to offer.  SDS clients are genuine singles looking for an authentic and quality relationship. 
Sandra told us that the secret sauce to SDS is its concrete network of people. With 50+ years of combined experience, the SDS team can use its professional connections to help future clients get the level of service they need. SDS maintains a high-quality network and has helped streamline the process of pinpointing potential matches for clients. 
"We started SDS with the idea that we want to be the Ritz Carlton of matchmaking. We want the client to feel like family – like we're taking care of them like they're our best friends," Sandra said. "We're national. We're selective – I'd say out of 10 interviews in a week we take on one client."
Quality Matches for Elite Men & Women
As children, we all dream of what our future will look like. We envision how many kids we'll have, what careers will get into, and who our potential partners will be.  The ideal partner I imagined for myself was the actor Morris Chestnut. But as we get older we start to see that some of those dreams have to be readjusted. And that's OK. I may not have gotten my Morris Chestnut, but my dream of writing for a living certainly manifested. 
Some people are like me and find their happy career endings, but they still struggle to find their soul mates. That's where SDS comes into the picture and helps singles realize that dreams still can come true for those with open minds and open hearts. 
This was certainly the case for SDS couple Rachael and Travis. In late 2020, SDS introduced Rachael and Travis on a first date. Both individuals had accomplished many things within their respective careers. They both were missing just one thing: love. The two came on SDS seeking a true partnership, but they were reluctant to say yes to a second date. 
"She wasn't sure how interested he was," Sandra said. "The concern was they were in two different cities. We said, 'Do not look for Mr. Convenient, look for Mr. Right.' And now they're getting married."
The SDS team has helped many elite couples like Rachael and Travis maneuver through obstacles to find their happily ever after. 
It's safe to say a lot of well-accomplished singles have met quality matches through SDS. Anyone who is tired of playing games and settling for casual hookups can take advantage of the SDS knowledge base and network. The team consists of experienced matchmakers who are committed to their client's success. 
SDS membership is an investment in the future. The service starts at $20,000. Sandra told us that most clients are professionals who are financially stable and serious about finding love. The company has accepted clients as young as 24 and all the way up to 78 years old. Whether they're divorced, widowed, or never-married, SDS clients look to these seasoned matchmakers for that extra help believing that love is within reach. 
High-End Professional Programs & Insight Sessions
Select Date Society prides itself on providing the best tools to ensure the client's success. SDS has a curated professional approach to dating that helps clients find their perfect match. Through programs and insightful sessions, singles gain confidence and excitement when dating. 
"SDS is the best investment I have ever made! Coming from a divorced background and in my 40s, they gave me the strength and confidence to get back into the dating game," Brande, a past SDS client said in a review. "Nothing compares to the professionalism, experience, and credibility of these ladies! They were all wonderful to work with!"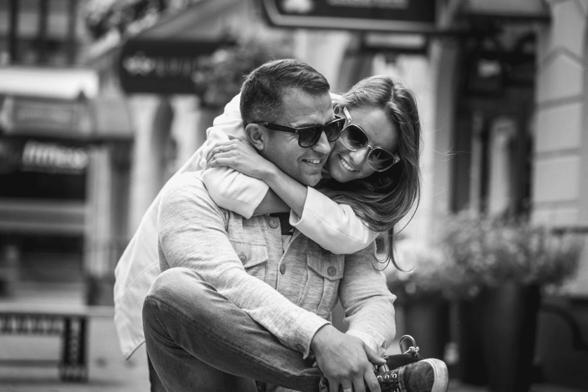 The SDS team wants to be part of the client's dating journey every step of the way. With hands-on programs such as First Master Class, SDS can help clients in more ways than one. The First Master Class program is a master class that helps clients walk into a first date with the same confidence that they have walking into a board room. Sandra told us the team goes as far as providing role-playing services for platinum members to help better prepare them for their date. 
"We do all the vetting and ask all the questions and get all the speed bumps out of the way. So by the time you're on the date, you're good to go. It's just the chemistry that's left," Sandra said. 
Sandra and the rest of the SDS team prioritize getting to know their clients and making the experience of going on first dates more enjoyable. Sandra said she draws from her background in communications to conduct interviews with her clients so she can gain a better understanding of how to best advise them for their first dates. Sandra said she thinks it's important for her to truly understand the client  so she can understand their wants and needs. 
After the client's first date, SDS provides insight sessions to help clients understand what they did right and what they could have done differently. SDS matchmakers serve a supportive role in helping clients navigate dating while remaining true to who they are.
"Everything we do is with great thought and purpose," Sandra told us. "We want to do something with intention and something that will benefit people."
SDS Has 50 Years of Combined Industry Experience
SDS has accomplished so much over the years since its opening. With 50 years of combined industry experience, Sandra and Amber have paved the way for clients and matchmakers to succeed. The team of six hard-working women works diligently to help clients find true love. 
SDS is in the dating industry for the right reasons. Sandra said her experience has shown that people will succeed in this industry if they have good intentions. The team spends a great deal of time and energy working on behalf of clients because they know how much it means. 
"I work seven days a week, 24 hours a day, and when people say to me 'you're a workaholic,' I say 'I don't work.' When you absolutely do what you love, work isn't in your vocabulary. That's why this team is so exceptional, there is no off-the-clock," Sandra said. 
We can expect more from SDS in the future. Sandra told us that the team is working on creating a book called "Master the First Date," and it should be ready for release next year. Sandra is also creating a podcast that will allow singles to ask questions about various dating topics and receive concrete information in real time. 
"I highly recommend Select Date Society! They took the time to really get to know me and got me out of my comfort zone even! They knew what was best for me and matched me with some of their amazing men," Diane, a past SDS client shared in a review. "I wouldn't be in the long-term relationship I am now without them. They truly want to help people find love, and it shows!"