12 Ways to Meet Singles in Columbia, SC (Dating Guide)
Frustrated would be an understatement for how Rift was feeling about his love life when he posted a thread on City-Data.com. The South Carolina resident said he'd been single for a while, wasn't into the bar scene, and had tried a number of ways to connect with someone special — only to come up empty-handed. "I'm pretty much at a loss for how to meet single women in Columbia," he wrote.
That same day, and for the next two days, users like Lagoon7, Chad1331, and UnderTheLiveOaks, reached out to Rift to learn more about him and tell him about their experiences in the city.
If you're feeling equally as frustrated about your love life, you've come to the right place. In this article, we pay special attention to singles in Columbia, giving them 12 ideas for meeting new people — whether it's for casual dates or a serious relationship.
The impact that online dating has made on the dating industry over the last decade or two is significant. Meeting people while out and about or through family members, friends, and colleagues can take a lot of time. Plus, you're playing one big guessing game because you're not sure who's going to be your type. Thanks to online dating, though, you don't have to do any guessing. Just sign up for a site (we're big fans of the five below), provide your dating preferences, and start finding new matches.
Best Singles Site
Launched in 1995, Match is the longest running dating site of all time. It doesn't just have history on its side — it also has the numbers and success rate. Match has more than 30 million active members, and counting, and is responsible for more romantic connections than any other dating site.
Best Site for Professionals
There are about 11 colleges and universities in Columbia, including the University of South Carolina, Benedict College, and Allen University. The city is full of students and alumni, and we'd highly recommend Elite Singles to those who are single. The online dating site says eight out of every 10 members holds a bachelor's, master's, and/or doctorate degree. The vast majority of members are 30 or older and actively looking for a life partner.
Over 50 & Senior Site
According to AreaConnect.com, people 55 and older make up almost 17% of Columbia's population. As we said, it's a college town, so finding a more mature dater can be difficult. But OurTime takes on that challenge. The site was created with single seniors in mind and has an easy layout that anyone can pick up on.
For Black Men & Women Only
Over 45% of Columbia residents identify as Black. Although it's a diverse city, meeting other black singles can still be a guessing game if you're not on a dating site. With more than 1.4 million monthly Black and biracial users, a quick sign-up process, and hand-picked match suggestions, BlackPeopleMeet practically does all the work for you. The site is also a sister property of Match Group, which makes it one of the most trustworthy platforms in the online dating space.
Hookup & Sex Site
Adult Friend Finder caters to frisky singles (and couples!) who want to explore their sexuality and need a place where they can be upfront about their desires. Here, you can say goodbye to pretenses. Over 100 million people have chosen Adult Friend Finder as their go-to hookup site, and you can join them by providing your gender, sexual preferences, age, and location.
We thought dating sites were the coolest thing since sliced bread, but then dating apps came along. Now it doesn't matter where we are or what we're doing — we can still look for a date. Every day, our dating experts spend hours testing, reviewing, and writing about dating apps, and the following apps are the ones that we've found to be at the top of the heap.
Relationships: Fun Dates, Serious Relationships
Match System: Browse by location, age, interest, and more
About the App: Available via the App Store and Google Play, Match is a fantastic app for dates and relationships. With a user base of 30 million singles, Match is where you'll have a high chance of success. It's free to download, create a profile, search for date prospects, and receive compatible matches based on personalized preferences. Free members can also chat with select members and send unlimited likes.
Browse Free: View Profiles Now
| User Base | Gender Ratio | Popularity (Visits/Mo.) | App Cost |
| --- | --- | --- | --- |
| All Singles* | | 13.5 Million* | Free Download |
Relationships: Deep Relationships
Match System: Search by education, lifestyle habits, age
About the App: Commitment-minded, professional daters will feel at home with EliteSingles, which can be downloaded for free in the App Store or Google Play. Not only is everyone looking for a long-term partner, but 80% of members hold a bachelor's, master's, or doctorate degree. EliteSingles sees 210,000 visitors and 2,500 users finding love every month, so it's one of the fastest growing and most reputable apps.
Browse Free: View Profiles Now
| User Base | Gender Ratio | Popularity (Visits/Mo.) | App Cost |
| --- | --- | --- | --- |
| All Singles* | | 290,000* | Free Download |
Relationships: Casual Dates, Relationships
Match System: Search for and receive matches
About the App: Zoosk is the number one app for finding dates, and if you sync up your Google+ or Facebook account, you can have a profile in seconds. The app has 38 million members and will deliver matches to your inbox on a daily basis based on your behavior such as who you search for, like or don't like, and message. The Carousel is another section for matching (tap the heart if it's a yes and the X if it's a no).
Browse Free: View Profiles Now
| User Base | Gender Ratio | Popularity (Visits/Mo.) | App Cost |
| --- | --- | --- | --- |
| All Singles* | | 3.8 Million* | Free Download |
In the movie "Crazy, Stupid, Love," Jacob Palmer (Ryan Gosling, drool) helps Cal Weaver (Steve Carell) learn how to pick up women at bars after he finds out that his wife cheated on him and wants a divorce. Cal gets the hang of Jacob's teachings, but, in the end, he realizes that picking up one-night stands isn't really his style of dating. Meeting people at bars might not be for everyone, but it works for outgoing singles (not just Ryan Gosling). If you fall into the latter camp, we've found 10 of the most beloved bars in Columbia.


1
Hunter-Gatherer Brewery & Ale House

Open at 4 p.m. Monday through Saturday, Hunter-Gatherer Brewery & Ale House calls itself "a casual place where people enjoy drinking and eating." Kevin Varner established the bar in 1995 and has helped brew every batch of beer since. Usually, Hunter-Gatherer has at least five beers on tap as well as a cask-conditioned ale served from an oak kilderkins 21-gallon wood cask. Before you leave, fill up on the beer-cheese spread, a gyro, a New York strip, or cheese pizza.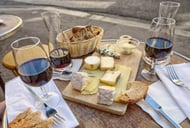 Gervais & Vine (also known as G+V) is a leading Mediterranean wine and tapas bar, featuring more than 40 wines by the glass and dozens of shareables. Offerings include Malbecs, Pinot Grigios, Rieslings, herb-grilled lamb chops, Spanish albondigas, and eggplant fries. Dan H. only had good things to say about Gervais & Vine on Yelp: "Good wine selection. Romantic atmosphere. Pleasant wait staff. Food presented well, seasoned, and flavorful."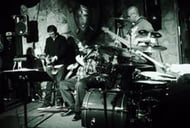 If you're a fan of speakeasies, then Delaney's is the place for you. It's open every day from 4 p.m. to 2 p.m., hosts jazz bands and other local talent, and has some of the best handcrafted cocktails in the city. Beer and wine are available as well. Austina W. raved about Delaney's: "There's always an eclectic array of music playing. Prices are cheap, especially with their happy hour. Everyone is dressed up really classy and is super friendly. I've done homework here, read books, socialized, and overall had a good time."


4
Taneyhill's Group Therapy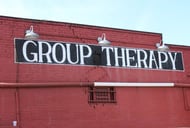 Founded in 1978, Taneyhill's Group Therapy is said to be the oldest bar in Five Points and is not too far from the University of South Carolina. People love the affordable drinks, delicious food, talented DJs, and helpful staff. One patron named Dawn M. Byrd wrote on Facebook that Group Therapy is also great for connecting with your fellow locals: "I love it. I had a great time and met a great group of people."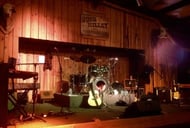 The Skyline Club is a country club, but it's not your typical country club. Yes, you'll find line dancing, country music, and a mechanical bull, but you'll also find unique drinks, live bands or DJs playing all kinds of music, and people of all ages. In his review of the Skyline Club, Ken. H said, "I have so much fun every time I go. This place is a fun country bar with lots of character... the people watching alone is worth it!"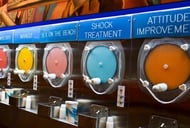 Located in the Vista District, Wet Willie's specializes in frozen drinks like the Shock Treatment, Call A Cab, and Naked Willie. You can even get a one-of-a-kind drink made if you're craving certain flavors. Wet Willie's offers bowling and other events, such as fundraisers, to bring patrons together, and a Munchies menu for when you get hungry. Try the wings, barbecue pizza, or cheesesteak sandwich.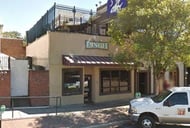 Pinch, another bar located in the Five Points area, is the self-proclaimed "biggest little bar in Columbia" and lives by the motto "We don't get drunk, we get awesome." Pinch has a 4.5-star rating on Facebook, including a review from Anna Griffith, who said it's "definitely a place I made the most memories." Don't forget to go on Wednesdays for free bingo and Saturdays for $1 drinks.


1004 Gervais St • Columbia, SC 29201
(803) 765-0404
Visit Website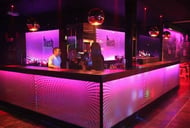 Hush is an upscale bar and nightclub that's open Tuesday through Saturday (5 p.m. at the earliest and 2 a.m. at the latest). Whether you like rock or rap, you'll feel right at home here. In terms of food, Hush offers small plates like spinach and-artichoke dip, mini beef Wellingtons, and crab cakes. Cash L. shared his experiences at Hush: "This bar has a great atmosphere. Hot female bartenders! Smooth music! It's cozy and relaxed with a pretty decent/relaxed dress code, and the prices are fair."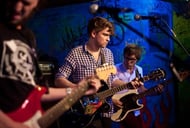 Art Bar is on a mission to help people "escape the ordinary," and it definitely does that. The decor includes string lights, funky signs, hand-written notes on the walls, funny figurines and statues, and, of course, a leg lamp. Check out Art Bar's calendar for monthly events, including open mic nights, karaoke, trivia, DJ dance sessions, and live musical performances.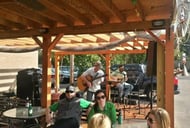 You don't just have to be looking for a nightcap to enjoy Nightcaps. The bar is also popular because it has several pool tables, a variety of beers and mixed drinks, tasty pub fare, and an outdoor patio. Nicknamed the "Friendly Neighborhood Bar For Grownups," Nightcaps has received a ton of praise from Columbia residents and visitors. Melissa Whiteside is one of them, saying, "It is a wonderful place to go. Very laid back. Great people and even better atmosphere."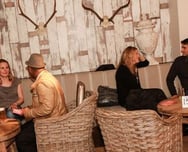 Think of speed dating like clothes shopping — you have a ton of options out there, but you know what you like. At a Pre-Dating event, you let the team know what qualities and characteristics you're attracted to, go on up to 12 mini-dates in two hours with the most compatible people, and specify who you want to see again at the end of the night. If your chosen date(s) want to see you again, too, Pre-Dating will help you exchange contact information. You can find out more by clicking the link below:


We've included a picture to the left of singles kayaking to give you an example of what a singles event can entail. Most of the time, it's some sort of activity (zip lining, crafting, happy hour, bowling, you name it), and singles can mingle, share numbers, and set up dates freely. Eventbrite is an event-planning-and-finding platform that was founded in 2006, and it's great for locating singles events near you. The way it works is you search by events or categories (e.g., singles), city and state, and date. Then Eventbrite will show you a massive list of results. The rest is up to you!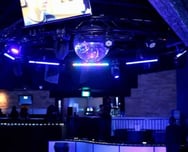 Songs that'll get everyone in a club dancing include "Get Busy" by Sean Paul, "Despacito" by Luis Fonsi and Daddy Yankee, "Ignition (Remix) by R. Kelly, and, without a doubt, "In Da Club" by 50 Cent. Even the shyest people have trouble resisting. However, some people don't need any particular song to get on the dance floor — they love it all and have the moves to show off. Clubs also provide an opportunity to meet people (a sexy opportunity, at that). When you want your body to do the talking, head to one of the clubs in Columbia that are showcased on 10Best.com.
I've had several chat room screen names over the years, and they usually revolve around my favorite color, sport, movie, TV show, or book. I'm sure it's the same for a lot of people, and studies have even shown that using details like that in your screen name can attract people. The first step, though, is to determine which chat rooms are most popular for singles in your area. The good news is we've already done that!
Think of personals sites like dating sites and personal ads like dating profiles. There aren't that many differences, and both should be a tool in your dating tool belt. From traditional personals sites, like Craigslist, to more recent ones, like DoULike, we've narrowed down which dating personal platforms would be most successful for Columbia daters. Test them out for yourself for free by clicking the following links.
9
Attend Gamecocks & Fireflies Games
Columbia is a sports town, and that's putting it lightly. The city is home to numerous teams, including the Gamecocks (football and basketball, among other sports), Fireflies (baseball), United Bantams (soccer), and Olde Grey (rugby). These teams have games year-round, and the stadiums they play in seat more than 125,000 people. That doesn't include how many people tailgate before these events.
Starting a conversation with someone at game should be pretty easy and natural — you're there for the same reason, after all. Try talking to the person sitting next to you about that last play, high five everyone around you when the team scores, or ask someone in the line for food and drinks how they think the whole season will go.
10
Go to Festivals & Fairs
The Annual Chili Cook-Off, Rock Around the Clock Festival, Over the Edge to End Hunger, Lexington Craft Beerfest, Fallen Firemen 5K, SC Pride Festival and Parade — these are just some of the festivals, fairs, and fundraisers held in and around Columbia. Every month, you can expect to see at least a dozen events packed with thousands of attendees.
You really would have to try to not meet people at one of these events — they're that popular. Since you already have something in common with everyone there (whether it's cooking, philanthropy, beer, or something else), it's easy to make friends by asking your crush to dance or talking to someone about the music or the food. A popular event can bring the people to you, and then the rest is up to you!
11
Check Out Museum Activities
Columbia has about 20 museums, and they all put on weekly activities like tours, exhibitions, lectures, interactive classes, educational classes, holiday celebrations, and so on. Artists and art lovers, why not kill two birds with one stone by participating in some of these activities with people who have the same passion?
Some of the most beloved museums in Columbia include the Cayce Historical Museum, the Columbia Museum of Art, the McKissick Museum, the Hampton-Preston Mansion & Gardens, and the South Carolina State Museum.
12
Sign Up for Adult Classes
I never hated school growing up (unlike a lot of my friends), and even though I'm done with high school and college, I still like to take a class every now and then. It's totally different now than when I was younger — it's fun, and I have more invested in the lessons because I'm picking the class I want. Singles should think about taking some adult classes as well. Not only can online courses make us more well-rounded, but they're also filled with at least a dozen other people.
Columbia SC adult classes are all over the place, and you can find plenty of calendars on the web. On ColumbiaSC.net, social options include things like jewelry making, sculpture, and pottery. On Eventbrite.com, there's comedy, dance, and cooking. On Nickelodeon.org, there's filmmaking and photography.
When It Comes To Dating, "The Capital of Southern Hospitality" Has Your Back!
We hate hearing that single people, like Rift, are frustrated with the way their dating lives are going, so we've made it our mission to help as much as we can. In Columbia, South Carolina, you'll never run out of things to do and people to meet — you just need a little push in the right direction. That's what this article is for! Best of luck!
Where to Start in
Columbia, SC
Dating in Columbia, SC — or anywhere in South Carolina, for that matter — can certainly be an adventure. That's why you'll want to research and learn everything you can about the local dating scene before venturing out into the great unknown.
We highly recommend you start your adventure by browsing Match.com profiles in Columbia, SC, which is entirely free to do on the Match.com app and website.
We also like these spots as the best places to meet singles in Columbia, SC:
Hunter-Gatherer Brewery & Ale House
Gervais & Vine
Delaney's Speakeasy
Taneyhill's Group Therapy
The Skyline Club
Wet Willie's
Pinch
Hush
Art Bar
Nightcaps
However you decide to start your journey, we wish you all the best! And we will be right here at DatingAdvice.com if we can help you again along the way.
Advertiser Disclosure
DatingAdvice.com is a free online resource that offers valuable content and comparison services to users. To keep this resource 100% free for users, we receive advertising compensation from the sites listed on this page. Along with key review factors, this compensation may impact how and where sites appear on the page (including, for example, the order in which they appear). DatingAdvice.com does not include listings for all dating sites.
Our Editorial Review Policy
Our site is committed to publishing independent, accurate content guided by strict editorial guidelines. Before articles and reviews are published on our site, they undergo a thorough review process performed by a team of independent editors and subject-matter experts to ensure the content's accuracy, timeliness, and impartiality. Our editorial team is separate and independent of our site's advertisers, and the opinions they express on our site are their own. To read more about our team members and their editorial backgrounds, please visit our site's About page.