10 Ways to Meet Singles in Minneapolis, MN (Dating Guide)
In the autumn of 2013, Maggie Fazeli Fard left her life in Washington, DC, (and her job as a reporter for The Washington Post) for an editorial position in Minneapolis, Minnesota. She experienced a culture shock within her first month in her new home. She expected the city's frigid weather, but she didn't expect the social scene to be quite so cold. On the surface, everyone was perfectly nice, but Maggie felt the locals were keeping her at a distance with their blanket kindness.
When Maggie heard the Midwestern expression, "Minnesotans will give you directions anywhere except their own house," it rang true to her experience. The phenomenon of "Minnesota Nice" makes it difficult for newcomers, like Maggie, to penetrate the bubble of steadfast politeness and form a close relationship.
However, this industrious reporter wouldn't let the social limitations of her surroundings get her down. "Gauntlet, thrown. Challenge, accepted. I was determined to prevail," Maggie wrote in the Star Tribune. "But to do so, I needed a plan of attack."
Outsiders may feel out of their element in the Twin Cities, but all it takes is a little effort and know-how to break into Minnesota's social scene. Singles don't have to spend their days alone, watching "Juno" and wondering where their Paulie is. Minneapolis has plenty of places, events, and opportunities to get a date — you just have to know where to look. To get you started, we've come up with 10 ways to meet new people and get more likes in the City of Lakes.
1
Minneapolis Dating Sites
This should be a no-brainer in today's high-tech age. Anyone seeking local date prospects should seriously consider joining a dating site. Online dating has an array of niche communities designed to help singles of different ages and backgrounds find romance. We've picked out our favorite dating websites in popular categories to help Minneapolis residents feel at home while online dating.
Best Singles Site
In terms of popular dating sites, Match.com is the all-around best option out there. It uses personality-based matching tools to introduce local singles to one another. Launched in 1995, Match has facilitated more relationships and marriages than any other site in existence. In a few clicks, you can search for a date within a certain mile radius of Minneapolis.
Best Site for Professionals
Interested in dating the upper crust of Minneapolis? Then you should create a profile on Elite Singles, a niche dating site for educated professionals. Over 90% of members are over 30 years old, and over 80% have earned at least a bachelor's degree. Elite Singles is all about quality over quantity. The proactive team even deletes inactive profiles to maintain the integrity of the site for users seeking a date online.
Over 50 & Senior Sites
The modern dating scene can feel overwhelming to singles of a certain age. So many features and options can be a bit much for someone unfamiliar with or uncomfortable on the web. That's why OurTime eases new members into the dating site with an intuitive design and user-friendly tools. We recommend this site for daters over 50 because its niche community is best suited to people with a lot of experience in life and not as much experience online.
For Black Men & Women Only
According to the 2010 Census, 18.6% of Minneapolis residents identify as black or African American. Over the past few decades, the city has become more diverse and contributed to the colorful fabric of American culture. If you're looking for a black single in Middle America, BlackPeopleMeet can quickly connect you to thousands of attractive options. Founded in 2002, this dating site now boasts the largest black and biracial dating community in the US.
Hookup & Sex Site
Not everyone needs a partner forever. Some singles just want a partner for the night. Adult Friend Finder gives Minneapolis singles a global dating network where people are open about their sexual desires. You can browse hot photos and live chat with someone near you on this uninhibited dating site. Whether you're looking for a hookup or a threesome, Adult Friend Finder makes it easy to find easy dates.
Boasting a population of over 425,000 people, Minneapolis is the largest city in Minnesota and presents active daters with a logistical challenge. Today's singles are always on the move, and it's hard to track down viable date prospects when they're roaming from bars to hockey matches to nightclubs in one night. Fortunately, dating apps simplify the search for a date by bringing singles a handy location-based dating tool. Below you'll find our top picks for dating apps for Minneapolis singles interested in fast results.
Relationships: Fun Dates, Serious Relationships
Match System: Browse by location, age, interest, and more
About the App: Available via the App Store and Google Play, Match is a fantastic app for dates and relationships. With a user base of 30 million singles, Match is where you'll have a high chance of success. It's free to download, create a profile, search for date prospects, and receive compatible matches based on personalized preferences. Free members can also chat with select members and send unlimited likes.
Browse Free: View Profiles Now
| User Base | Gender Ratio | Popularity (Visits/Mo.) | App Cost |
| --- | --- | --- | --- |
| All Singles* | | 13.5 Million* | Free Download |
Relationships: Deep Relationships
Match System: Search by education, lifestyle habits, age
About the App: Commitment-minded, professional daters will feel at home with EliteSingles, which can be downloaded for free in the App Store or Google Play. Not only is everyone looking for a long-term partner, but 80% of members hold a bachelor's, master's, or doctorate degree. EliteSingles sees 210,000 visitors and 2,500 users finding love every month, so it's one of the fastest growing and most reputable apps.
Browse Free: View Profiles Now
| User Base | Gender Ratio | Popularity (Visits/Mo.) | App Cost |
| --- | --- | --- | --- |
| All Singles* | | 290,000* | Free Download |
Relationships: Casual Dates, Relationships
Match System: Search for and receive matches
About the App: Zoosk is the number one app for finding dates, and if you sync up your Google+ or Facebook account, you can have a profile in seconds. The app has 38 million members and will deliver matches to your inbox on a daily basis based on your behavior such as who you search for, like or don't like, and message. The Carousel is another section for matching (tap the heart if it's a yes and the X if it's a no).
Browse Free: View Profiles Now
| User Base | Gender Ratio | Popularity (Visits/Mo.) | App Cost |
| --- | --- | --- | --- |
| All Singles* | | 3.8 Million* | Free Download |
3
Minneapolis Singles Bars
Before dating sites and apps came along, singles had to actually go out and talk to one another in person. In those days, local bars dominated the dating scene because singles do well in a low-key and fun atmosphere. Some extroverted traditionalists still prefer going to a bar and flirting in person rather than messaging on a dating platform. It takes more effort but can also yield more immediate results. If you're looking for a place to unwind and pick up a date, a bar could be your ideal dating scene. We've looked around for the best low-key bars in Minneapolis where tons of singles hang out every night. Cheers!

1110 Nicollet Mall • Minneapolis, MN
(612) 332-3908
Visit Website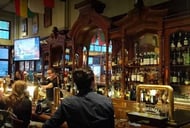 Bringing British flair to Minneapolis, Brit's Pub and Eating Establishment keeps calm and carries on with trays full of delicious pub fare. Whether you enjoy cozying up to your date by the fire or challenging your crush to a game of lawn bowling, Brit's Pub provides a unique setting to get close to someone special. You'll often find sports fans glued to the TVs at the bar and cheering on their favorite soccer (aka football) or rugby teams. Since 1990, Brit's Pub has served European draught beers to scholars and scoundrels alike. Come in and share a cold one with someone special.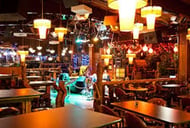 Psycho Suzi's Motor Lounge offers a crass and crazy tiki bar for cynical beach lovers trapped in Middle America. It's a refuge for weary singles. The bar serves fruity drinks "with a passive-aggressive mixture of bad taste and good Minnesota hospitality." On the riverfront patio, barflies can enjoy a faux glimpse of paradise while eating curiously craveable food and sipping superb liquors in touristy tiki mugs. The rum-spiked punch keeps patrons sane and entertained as they de-stress in Psycho Suzi's completely wacky atmosphere.


3012 Lyndale Ave S • Minneapolis, MN 55408
(612) 823-3487
Visit Website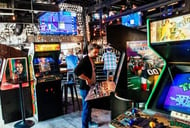 Looking for a cheat code to get a date? Try Up-Down! This arcade bar makes starting a conversation and making a friend easy — just play a game of Frogger, Donkey Kong, or Blasteroids. With over 50 arcade games, skeeball lanes, and pinball machines available, Up-Down certainly brings the fun to daters in downtown Minneapolis. The games only cost a quarter, so you can spend all night reliving your childhood and keeping your reflexes sharp. Anyone can go online to suggest a new game or beer to add to the collection, which is always growing. You can take your relationship to the next level by challenging your date to best you at life-size Jenga or Connect Four. Plus, the bar has over 64 beers on tap and five house-made pizzas served by the slice. What's not to love about this place!


408 Hennepin Ave • Minneapolis, MN 55401
(612) 333-7755
Visit Website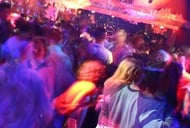 Minneapolis is among the most welcoming cities for LGBTQ people. It has quite a few popular gay bars, but our favorite is Gay 90s Minneapolis. Why do we love it so much? Because they managed to pack six bars, three dance floors, and a whole lot of personality in one building. It's pretty impressive. Every night, a themed drag show gets people laughing, and singing. LGBTQ millennials find a home-away-from-home here. The bar features karaoke nights, live musical performances, foam parties, dance parties, drink specials, cosplay competitions, and Taco Tuesdays. Whether you're gay, straight, or somewhere in between, you're sure to come away with a good story when you visit Gay 90s Minneapolis.


4204 S 28th Ave • Minneapolis, MN 55406
(612) 729-0911
Visit Website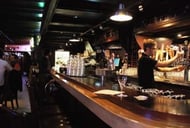 Buster's on 28th is sheer heaven for beer lovers in Minneapolis. This quaint neighborhood bar often hosts special cask events to give people a taste of uncommonly good brews. The kitchen also boasts serving "pub grub you'll remember," including juicy hamburgers, savory paninis, and decadent cakes. If you like discovering new tastes while making new acquaintances, Buster's on 28th offers the best of both worlds.


731 Hennepin Ave • Minneapolis, MN 55403
(612) 455-6690
Visit Website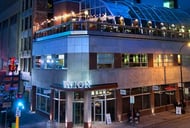 With its high-arching glass enclosure, Union's rooftop bar is an impressive sight. All year round, thirsty patrons crowd together on the roof to savor quality drinks as they look out over downtown Minneapolis. The Late Night Date Night deal, offered every evening after 8 p.m., gives couples a chance to share a three-course dinner and bottle of wine for a reasonable price. Plus, the Drag Queen Sunday Brunch keeps the party going into the morning with bottomless mimosas and live DJs.
4
Minneapolis Speed Dating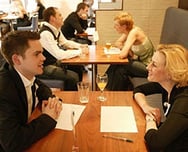 When you meet someone you like, you usually know right away. The chemistry is instant. Most daters don't need longer than a few minutes to say whether they're interested in seeing their dates again, or not. Yet the standard dating practice forces singles to linger on dates that have no future and waste precious time. Speed dating puts an end to that time suck and lets singles meet more people more efficiently. Event participants go on several mini-dates and indicate the ones they'd like to see again. Fast, easy, and fun, speed dating events in Minneapolis are fantastic ways to meet eligible date prospects.
5
Minneapolis Singles Events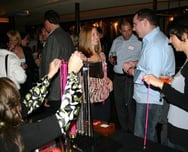 Singles events are the real deal. Everyone in attendance has a dating agenda, so it's a flirtatious place to socialize with locals. If you ever feel like the dating scene is dead in Minneapolis, go to a singles event to mingle in a date-worthy crowd and come away with a pocketful of phone numbers. LockAndKeyEvents.com organizes fun lock-and-key parties where single women get a lock and single men get a key, and then they search out their match to win raffle prizes. Participants enjoy live music and drink specials throughout the night. It's a massive opportunity to mix it up and meet fun-loving Minneapolis singles who are in your age group.
6
Minneapolis Singles Clubs



People go to St. Paul to work, and they come to Minneapolis to play. The city offers a vibrant nightlife to singles looking for a place to let loose. From jazz clubs to comedy clubs, the downtown scene has many attractions and distractions to make long hours seem short. A youthful crowd hits the nightclubs in Minneapolis to meet new people on the dance floor. As a whole, the Mini Apple's colorful clubs certainly reflect the city's openness, diversity, and free spirit.
Do people still meet in chat rooms? You betcha! Live chat rooms are just as popular as ever, especially among active daters. In a dating chat room, Minneapolis singles can feel free to be themselves. These virtual spaces attract web surfers longing for instant connection. The fast-moving chat helps daters up their game and get intimate with like-minded people in their area. Below, you'll find links to popular online chat rooms for Minneapolis singles.
When your car is buried under a mountain of snow in the wintertime, you probably don't want to go anywhere to meet new people. It'd be much more convenient if dates came to you, right? Well, online dating personals help singles attract a blizzard of date prospects without leaving the warmth and safety of their own homes. Simply create a profile, state your desires, and wait for compatible singles to answer your ad. You can also seek out local dating personals by searching by age, location, or interests. Dating personals websites make online dating much more straightforward and localized.
9
Get Active in Public Parks & On Local Waterways
Minneapolis literally means water city. In 1852, a schoolmaster named Charles Hoag combined the Dakota Sioux word for water (mni) and the Greek word for city (polis) to describe a city where land meets water and diverse cultures flow into one another. Today, the city continues to represent beautiful natural wonders and friendly people.
You can enjoy engaging scenery and meet outdoorsy folks by taking advantage of the well-maintained Minneapolis park system. Those who fly over this country are really missing out. You can head to Theodore Wirth Regional Park to recreate a scene in the cabin from "Mighty Ducks," or you can go to the Lake of the Isles Off-Leash Dog Park to find fetching companions. If you're looking for a romantic spot, the 53-foot waterfall at Minnehaha Regional Park definitely fits the bill. Over 500,000 visitors come to this public park every year. The wading pools, volleyball courts, and bandstands create plenty of opportunities to make new friends.
The Chain of Lakes, a series of parks around five central lakes, is the destination of choice for many bicyclists, fisherman, and ice skaters. Linked by a 52-mile network of pathways, these crowded shores provide just as much fun on land as on the water. On fair-weather weekends, the Chain of Lakes is a hub of activity, perfect for a single person looking to meet locals out of doors.
10
Break the Ice By Joining Friendly Groups
A great way to network with locals in Minneapolis is to join an activity-based group. Whether it's a bowling league or a theater troupe, social groups offer adults a fun way to interact with one another and form tight bonds through common interests.
Not sure what your interests or hobbies are? No problem! Break the Bubble is a general social group for anyone seeking friends in Minneapolis. The welcoming group offers "the right kind of Minnesota Nice" by introducing new residents to new friends at engaging events. While the events aren't exclusively for singles, they certainly offer a great opportunity for daters to reach out, find a friend, and see what happens.
"There's no preconceived notions," said Christian in a BTB testimonial. "If you love beer or your neighborhood or dogs, then share the love!"
Meeting Nice People Is Easy in the Mini Apple, Dontcha Know
When she moved to Minneapolis, Maggie felt as lost and uprooted as Riley in "Inside Out." However, once she started aggressively pursuing friendships, she found her social calendar gradually filled up and her relationships became more fulfilling.
Today, Maggie said she's met some of her best friends in the Twin Cities. "That's neither because of nor despite the veneer of 'Minnesota Nice,'" she concluded. "It's because I, an outsider, made an effort to smile and be the first to say 'hi.'"
Singles can certainly learn from Maggie's example as they tackle the dating scene in Minneapolis. Taking that step to put yourself out there online or in person can make the difference between sitting at home alone and going out on a lot of fun dates in Minneapolis. We hope our 10 ways to meet people helps you navigate the city's dating scene and network in this curiously courteous setting. Good luck!
Advertiser Disclosure
DatingAdvice.com is a free online resource that offers valuable content and comparison services to users. To keep this resource 100% free for users, we receive advertising compensation from the sites listed on this page. Along with key review factors, this compensation may impact how and where sites appear on the page (including, for example, the order in which they appear). DatingAdvice.com does not include listings for all dating sites.
Our Editorial Review Policy
Our site is committed to publishing independent, accurate content guided by strict editorial guidelines. Before articles and reviews are published on our site, they undergo a thorough review process performed by a team of independent editors and subject-matter experts to ensure the content's accuracy, timeliness, and impartiality. Our editorial team is separate and independent of our site's advertisers, and the opinions they express on our site are their own. To read more about our team members and their editorial backgrounds, please visit our site's About page.