8 Best Hookup Sites (No Credit Card Required) – Sep. 2023
Thanks to the growth and popularity of free hookup sites, no credit card is needed to spice up your sex life.
I think we can all agree that hooking up shouldn't cost a thing, but some hookup sites have hidden fees and restrictions that can really cramp your style. If you're looking for a free hookup site — one that won't make you pull out your credit card to join — then you've come to the right place.
After all, as that old song says, some of the best things in life are free. A cool breeze on a summer's day. A heartfelt conversation with a friend. A romp in the sheets with a person you just met.
This article will highlight the most cost-effective dating apps that are free to join and have millions of singles flirting day in and night out.
Relationships: Hookups, Chats

Match System: Search by encounter, location, and more

Our Experts Say: "BeNaughty is a premier hookup app where you can feel comfortable expressing your desires. Plus, it's free to join, browse, and flirt..." Full Review »

Browse Free: View Photos Now
| | | | |
| --- | --- | --- | --- |
| User Base | Gender Ratio | Popularity (Visits/Mo.) | Today's Deal |
| All Singles* | | 13.3 Million* | Browse Profiles Free |

First up, we have BeNaughty, one of the largest and most popular hookup sites around. BeNaughty surrounds you with hot dating profiles from the moment you sign up, and you can send messages and likes without paying anything.
BeNaughty gives singles the chance to start a private conversation about their sinful desires, and many online chats quickly escalate to casual hookups. You can even send a mass message to every local user who meets your match requirements. If you're really in a hurry for a sex hookup, you can't do much better than this free online dating site.
Whether you're swiping in the Like Gallery or scrolling through profiles that are online now, you'll have plenty of great options at your fingertips thanks to the BeNaughty crew.
Relationships: Hookups Only
Match System: Search by location, interest, more
Our Experts Say: "Make no mistake: this site isn't about making friends, it's about short-term "hookups" and affairs only. Note that a basic account costs $14.95/month, but it's well worth it if casual sex is your goal..."
Browse Free: View Photos Now
| | | | |
| --- | --- | --- | --- |
| User Base | Gender Ratio | Popularity (Visits/Mo.) | Today's Deal |
| All Singles* | | 25.5 Million* | $14.95/Month |
With over 100 million profiles, AFF boasts having one of the largest sex and swinger communities in the world, and it's open 24/7 anytime you're feeling flirty, thirsty, or downright horny — no credit card required.
The sex-positive environment on AFF satisfies adult singles who know exactly what they want and aren't afraid to go after it. You don't have to pay anything to create an AFF account and browse for local hotties. As a full-fledged member, you can also watch live strip teases, read erotic stories, or join a lively discussion in the forums and private chat room.
Adult Friend Finder is open to singles, couples, and groups, and it's easy to send a message and mix things up here because a free membership includes unlimited member profile viewing.
Relationships: Hookups Only

Match System: Search by location, interest, more

Our Experts Say: "A hookup site specializing in casual encounters, secret affairs, live chats, and member videos, FriendFinder-X skips the awkward "dating" stage of a relationship and fast-forwards straight to the sex..."

Browse Free: View Photos Now
| | | | |
| --- | --- | --- | --- |
| User Base | Gender Ratio | Popularity (Visits/Mo.) | Today's Deal |
| Singles & Couples* | | 1.2 Million* | Browse Members Free |
FriendFinder-X is another free hookup site where men and women can openly solicit sex and find anonymous lovers.
The tagline on FriendFinder-X is "where good girls do bad things," and there's no shame in playing the game on this dating website. FriendFinder-X empowers people to pursue their pleasures and attract sexy playmates who have similar kinks, fetishes, and expectations.
It's free to create an anonymous dating profile on FriendFinder-X, and you never have to give your credit card information if you don't want to. However, private messaging is a premium feature on the site, so keep that in mind as you look for local singles and swingers. You can meet people in the chat room for free, but you can't read and reply to messages in your inbox with a standard membership.
Ultimately, the FriendFinder-X paywall keeps the scammers and catfishers at bay, and that ensures everyone who messages you is active and serious about hooking up.
Relationships: Hookups, Casual Dates, Affairs

Match System: Search by age, location, appearance, and more

Our Experts Say: "With its massive user base and advanced privacy features, Ashley Madison is the #1 site for discreet hookups, dates, or relationships..." Full Review »

Browse Free: View Photos Now
| | | | |
| --- | --- | --- | --- |
| User Base | Gender Ratio | Popularity (Visits/Mo.) | Today's Deal |
| All Singles & Attached* | | 65 Million* | Start Now for FREE |
Ashley Madison is famous for helping people arrange extramarital affairs and enjoy no-strings-attached sex. You don't have to be in a committed relationship to find hot dates on this free dating site, but a majority of users are married, divorced, separated, or in an "it's complicated" situation.
Sex is a big motivator on this affair site. When asked why they joined Ashley Madison, over 60% of surveyed members said they want to find sex, and 76% said having an affair helps them meet their sexual desires.
Discretion and privacy are important on Ashley Madison, and the site goes to great lengths to make consenting adults feel comfortable flirting and arranging a discreet hookup.
In the words of the dating website, "Ashley Madison was created as the first website that was open and honest about what you could find there: like-minded people looking for married dating."
Relationships: Hookups, Casual Dating, Chats
Match System: Search by age, location, gender, orientation, and other factors
Our Experts Say: "Flirt.com frees singles to chat with attractive locals and pick up dates on the spot. This hookup site is always open to horny and sexy people seeking one-night stands, casual dating, threesomes, and other sexual encounters..."
Browse Free: View Photos Now
| | | | |
| --- | --- | --- | --- |
| User Base | Gender Ratio | Popularity (Visits/Mo.) | Today's Deal |
| All Singles* | | 1 million* | Browse Profiles Free |
Flirt.com is a fun-loving and free-wheeling dating site designed to lead you to a sexual encounter either online or offline — or both. Singles can start with a free account and send sexually suggestive messages to get the attention of the user base.
Flirt.com allows its free members to send up to five greetings per day, and they can also use the FlirtCast tool to send a pre-written message to everyone who meets their search criteria. Thanks to Flirt.com, it's pretty easy to find a person who is your type in terms of age, appearance, and location, so all you have to do is work up the nerve to say hi and see where things go from there.
Relationships: Daters & Hookups

Match System: Search by age, zip code, more

Our Experts Say: "MenNation is a well-established gay dating and hookup brand, having been founded in 1996. It's totally free to join, view profiles, receive matches, and flirt..."

Browse Free: View Photos Now
| | | | |
| --- | --- | --- | --- |
| User Base | Gender Ratio | Popularity (Visits/Mo.) | Today's Deal |
| Singles & Couples* | | 780,000* | Start for Free |
MenNation has given gay men the opportunity to flirt, date, and hook up in an all-male, judgment-free zone. Gay singles and gay couples have jumped on this online dating site in hopes of spicing up their sex life.
Over 63,000 men visit MenNation on a regular basis, and the membership base includes over 98 million members worldwide, make it one of the largest free gay hookup sites around. Mingling on MenNation is a fun experience for gay men who aren't used to meeting a lot of hot dudes in their daily lives, and a night of sexting could lead to a one-night stand or a romantic relationship.
MenNation is a no-strings hookup site, so you don't have to use your real name, disclose too much personal information, or hand over your credit card information to make a match online.
Relationships: Hookups Only

Match System: Search by location, interest, more

Our Experts Say: "LesbianPersonals provides a fun, quick, and easy experience for gay and bisexual women looking for sex online. Join for free, and you'll be able to search and communicate immediately..."

Browse Free: View Photos Now
| | | | |
| --- | --- | --- | --- |
| User Base | Gender Ratio | Popularity (Visits/Mo.) | Today's Deal |
| Singles & Couples* | | 500,000* | View Profiles Free |
LesbianPersonals has been helping lesbian women enjoy sexy times for years now, and it's pretty good at introducing local hotties to one another.
As long as you're over 18 years old, you can create a free personals ad on LesbianPersonals and search for sexually active singles, couples, and groups who are up for anything. You can search by age, location, and appearance to zero in on a hot local woman, or you can browse the forums and live video chat to see what's going on and who's up for chatting.
LesbianPersonals is an anything-goes kind of hookup site, so you don't have to worry about playing coy or wasting time with small talk. Just say you're looking for sex, and let like-minded dates come to you.
8. Tinder
In 2012, Tinder went viral and became one of the most popular ways to meet local singles. The mobile app sped up the matching process by inviting its free members to swipe left and right on compatible dating profiles, and the signature mutual-matching system has become the standard operating procedure for many of today's most popular dating apps and sites.
Tinder garnered the reputation of a hookup app because it puts a lot of emphasis on the profile photo and instant attraction. Plus, its matching system prioritizes singles who live in your area. However, singles use Tinder for a variety of reasons, and we have heard of Tinder relationships, believe it or not.

If you're looking at the numbers, Tinder is pretty dang impressive. Tinder sees about 2 billion views per day, and it is responsible for inspiring over 1.5 million dates per week. Since its launch, Tinder has created over 60 billion matches worldwide. As long as you're not a complete jerk, it should be pretty easy to match with people and pick up dates on this fun-loving app.
9. DOWN
DOWN is a sex-positive dating app where people are down for just about anything you can think of, especially if it involves a discreet hookup.
DOWN offers a secure, anonymous, and discreet place to arrange sexy encounters. The casual dating app verifies profiles through Facebook, but it won't post or share anything on your public dating profile.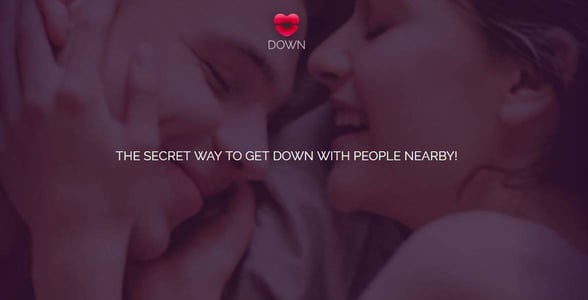 DOWN gives users the opportunity to skip the small talk by choosing to "get down" immediately. If both users choose this option when swiping right, they'll get a notification about when and where to meet up. No awkward chatting necessary. If you would prefer to chat online before meeting, then select "get dates," and you'll see a chat window open when the other person likes you back.
Sounds intriguing, right? If you want to learn more about DOWN's mission and matching features, then read our full review and see what it has to offer you.
10. Grindr
Grindr gets called the "gay Tinder" a lot, but the app actually launched in 2009 (three years before Tinder), and it pioneered location-based matching before the straight dating apps caught on. Grindr has its own unique sense of style, and it has been unapologetically hookup-friendly since the beginning.
As a free app for men, Grindr introduces gay, bi, and curious guys to date prospects they may never have met in real life. Guys who are in the closet appreciate the low-key and private atmosphere, and guys who are out and proud enjoy having dates at their beck and call.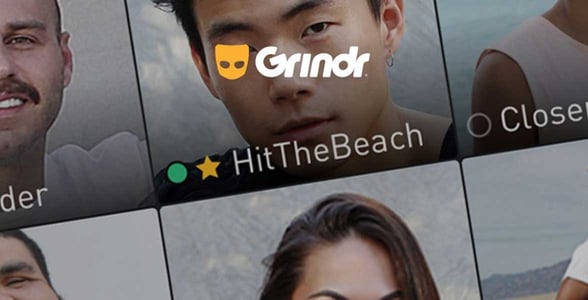 Grindr is completely free to use, and a single man can send unlimited messages without paying anything. Some guys upgrade to Grindr Xtra though because they want to improve their odds of meeting gay men. The app's premium features include exclusive filters, unlimited favorites, read receipts, and a discreet app icon. The premium plan is just for those guys who are a little extra and want to upgrade their gay dating experience.
11. Lesly
On Lesly, women can let their hair down and enjoy an online dating experience where they run the show. This all-female dating app helps singles play the field and swipe on ladies looking for an easy lay. Sexy women can set up personal ads without needing a credit card at all.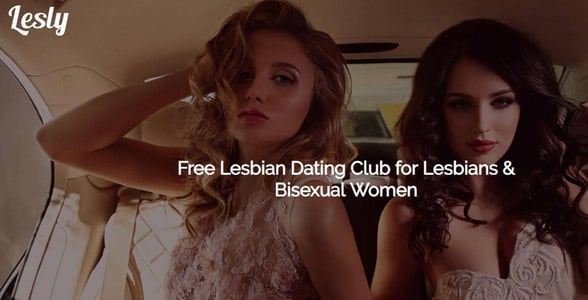 The Lesly team rigorously reviews all profiles to ensure creeps, scammers, and fake profiles don't spoil the fun. This exclusive dating club is an ally to sexually active lesbians and bisexual women, and it facilitates short-term hookups and long-term relationships with its swiping features.
Lesly has a 4.1-star rating on Google Play where over 1,700 users praise it for keeping things on the up and up. "The user experience is great," said a Lesly user who has been using the sex chat features regularly for about six months. "The search function is much better than Tinder. You can easily find a lot of lesbian girls."
12. Feeld
Feeld has created a safe space for singles and couples to date according to their own definitions and standards. There are no rules about what relationships should or should not be on this dating app. If you're poly, that's great. If you're bisexual, that's cool, too.
Feeld's profiles include 23 orientation options, and it allows partners to link their accounts if they're looking for a third. A lot of non-binary singles and polyamorous couples appreciate how open Feeld is to experimentation and playtime.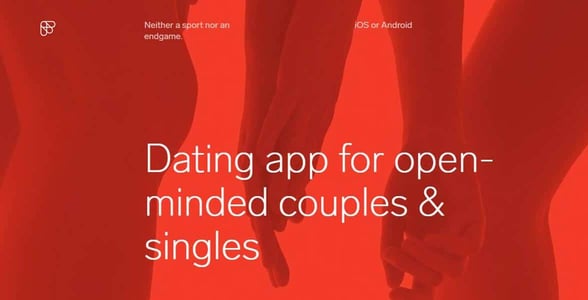 By normalizing kinkiness, Feeld has created a world of opportunity for sexually curious daters. Free members can engage in private messaging or a group chat and exchange photos with potential partners. Our feature article on Feeld goes into more detail about the app's founding story, unique features, and membership stats.
Overall, Feeld is easily ranked among the best dating apps for kinksters and polyamorous people, and it's open for business for any person seeking non-binary or open-ended connections.
13. Pure
The Pure app takes anonymity to new levels. This free sex app features dating profiles without email addresses, social media accounts, or even real names. You create your profile on the spot by taking a selfie, and you'll only appear online while you're actively looking for dates on the app.
Adult singles can take a walk on the wild side on Pure without anyone being the wiser. The hookup app will keep your secrets and delete your photos and chats as soon as you leave. No browsing history. No breadcrumb trail. No strings attached. No inactive or fake profiles.


The Pure app is purely about sex, and that's a big perk for casual daters. Many people say they love how it keeps things on the level and speeds up the matching process.
"Pure brought me one of my best [one-night stands] in life," said Hannah H. in a review. "I am recommending Pure for my friends who are seeking an adventure."
14. Mixxxer
Just from the name, you can tell Mixxxer is going to be a lot of X-rated fun. The discreet hookup site fosters an adults-only space, and the moderators remove underage users for everyone's safety. Plus, users have the option to blur their photos if they'd like a little privacy while browsing for dates.
In addition to its mobile-friendly site, Mixxxer recently launched a hookup app designed to facilitate casual sex and offer uncensored fun. Now singles can flirt and chat from anywhere!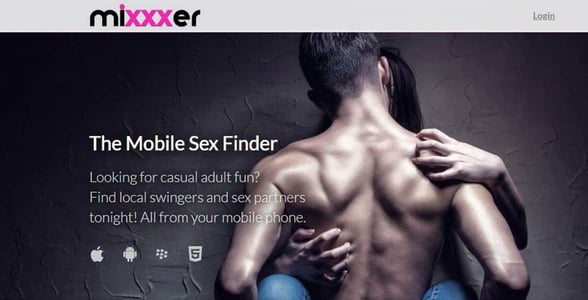 As one of the best free local hookup sites, Mixxxer doesn't waste time with lengthy profiles or complex match requirements. It simply asks who you are (man, woman, trans person, couple, or group), where you are, how old you are (must be 18 or older), and what type of date you're looking for. Then it's off to the races!
15. SaucyDates
SaucyDates is a reputable hookup site with advanced searching and tried-and-true matching features that are 100% free — no payment info needed. Its one-click hot button can help people express interest and build connections based on mutual attraction, and it doesn't take long for private chats to turn intimate.
Over the years, SaucyDates has cultivated a global audience, and it is always expanding. The majority of the hookup site's members hail from the U.S., the U.K., Canada, Australia, India, South Africa, and New Zealand. Our experts have reviewed SaucyDates and ranked it among the best free sex sites available.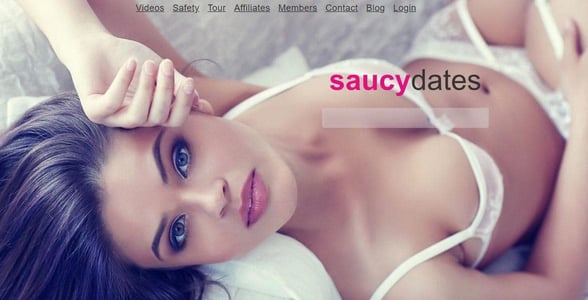 Singles of all backgrounds and orientations are welcome on SaucyDates, and the free dating site and app does not tolerate harassment of any kind. The moderators automatically flag hate speech in private messages and remove profiles that appear fake or harmful.
"We are passionate about safer dating," the team says. "We focus hard on educating members on what to look out for as well as developing automatic systems to detect and delete abusing members."
Where Can I Find a One-Night Stand?
OneNightFriend is the first choice for many sexy men and women seeking a one-night stand. This up-and-coming hookup site was launched by the same company that runs BeNaughty, and its features are similarly helpful and user-friendly.
Members enjoy free local searches and free messaging on the platform, and sometimes that's all they need to spice up their love lives
Relationships: Hookups, Casual Dating, Chats

Match System: Search by location, age, and appearance.

Our Experts Say: "OneNightFriend is a dating website that provides a fast track to a one-night stand with a flirty partner. The network has chat rooms, search filters, and safety features to help spark real connections..." Full Review »

Browse Free: View Photos Now
| | | | |
| --- | --- | --- | --- |
| User Base | Gender Ratio | Popularity (Visits/Mo.) | Today's Deal |
| All Singles* | | 500,000* | Browse Profiles FREE |
As its name suggests, OneNightFriend is a no-strings dating site made to facilitate one-night stands. The platform can also be a place for building confidence, sexting a stranger, and finding friendships, relationships, or romantic connections that go beyond sexual attraction. You never know what could happen on this hookup site, and that's definitely part of the fun.
Which Dating Sites are Completely Free?
A lot of online dating services are completely free to use and have proven successful. OkCupid is a good example of a free dating platform with authentic members, smart matching tools, and detailed profiles. OkCupid doesn't charge singles anything for its messaging services, but it does have A-List features available for people who want a little more from their online dating experience.
The OkCupid A-List membership gives you the ability to see who's liked and viewed your dating profile, and you also appear higher in search results and the DoubleTake section, making it more likely that singles will see your profile and send you a like or a message.


A lot of dating sites offer some free features — typically, signing up doesn't cost anything — but OkCupid is one of the few forever free dating platforms that has worked for millions of single men and women seeking new friends, hot dates, casual hookups, and a real romantic relationship.
All instant messaging is free on this dating site and app, and OkCupid users can form a casual relationship any time they fancy.
What is the Best Alternative to Craigslist Personals?
In 2018, U.S. lawmakers began cracking down on personals sites, like Backpage and Craigslist, and holding them accountable for the sex trafficking and prostitution that their services sometimes facilitated. Craigslist shut down its personals section to protect itself and its members.
"Any tool or service can be misused," the Craigslist team pointed out in a statement. "To the millions of spouses, partners, and couples who met through Craigslist, we wish you every happiness!"
Craigslist may be out of the dating game, but plenty of alternative personals sites have stepped up to take its place. The Pernals app offers a similar interface as Craigslist personal ads, but this dating website has stricter signup rules to keep unsavory characters away, and the moderators remove all fake profiles.
What are the Safest Dating Websites?
Meeting someone on a dating site is about the same as meeting someone at a bar. It's not dangerous if you take proper safety precautions, trust your instincts, and go in with reasonable expectations. Most dating sites have bouncers (paywalls, profile verification, etc.) to keep the phonies, fake profiles, and creeps out, but it can't conduct a thorough background check on every person who enters the scene. It's up to members to report suspicious behavior and block people who are harassing them.
The safest dating sites give singles the power to vet dates before meeting in person.
For instance, eharmony has an in-depth signup process and pay-to-chat policy that ensures only serious singles mingle here. During the COVID-19 pandemic, eharmony also launched video date and voice chat features that have proven to be a popular substitute for a coffee date.
Relationships: Casual Dates, Deep Relationships
Match System: Personality test suggests matches
Our Experts Say: "Accounting for 2% of U.S. marriages, eharmony's compatibility-based system and commitment-minded user base are ideal for those seeking a serious relationship…" Full Review »
Browse Free: View Photos Now
| | | | |
| --- | --- | --- | --- |
| User Base | Gender Ratio | Popularity (Visits/Mo.) | Today's Deal |
| All Singles* | | 4.1 Million* | View Profiles FREE |
The eharmony Compatibility Quiz and Icebreaker feature can help singles get to know one another on a deeper level before they even start a conversation or build a relationship. With so much information at hand on the dating site, eharmony users often feel comfortable planning dates and meeting in person.
This online dating site works best if you're looking for love or a serious relationship, so adult singles seeking casual hookups should steer clear.
How Can I Meet Local Singles for Free?
Meeting singles for free is easy — just go online. Nearly 50 million Americans have tried online dating, and we expect that number will only grow larger as digital natives come of age.
A lot of today's singles prefer to swipe on an online dating site or app rather than approach people at bars because there's much less risk involved. If you get rejected, it won't be to your face, and you'll have plenty of other matches to help you move on. The online dating scene presents a limitless dating scene where local singles can build confidence and come into their own, and it doesn't cost a thing to try out a free dating site.
Spice Up Your Love Life on a Reliable Hookup Site
You can't buy sweet kisses, and you shouldn't pay for good loving either. Free hookup sites can help singles reach their romantic potential without shelling out their hard-earned cash, and it's a lot of fun to mix things up online.
We've listed a few excellent online dating resources for men and women on the prowl for casual sex. These free hookup sites (no credit card needed) can be your wingman as you flirt with new people who are as sexually curious as you are. There's no need for a pretense on the best hookup apps and sites because all users are swiping for exactly the same thing — to get laid!
Is eharmony (4.8/5.0) Right for You?
Hopefully, our guide "8 Best Hookup Sites (No Credit Card Required) – Sep. 2023" and our recommendation of eharmony will help fulfill your dating needs.
Remember that sites like eharmony can have their pros and cons. With 4.1 Million users per month and an expert rating of 4.8/5.0, eharmony has many features to like:
An active membership in 190+ countries.
Detailed profiles include thought-provoking prompts such as "People notice about me" and "The most influential person in my life."
The effortless matching system delivers compatible profiles to you.
A personalized online dating experience assists members every step of the way.
Unique guided communication features can help members figure out what to say to a new online crush.
eharmony prioritizes personal compatibility and excels at connecting straight singles in long-term relationships.
But that's not the whole story on eharmony. Among its drawbacks:
More expensive than most dating site subscriptions.
Limited search tools available.
Does not have queer-friendly signup options for transgender, fluid, or bisexual singles. You can only identify as a single man or woman seeking either men or women.
For further research, be sure to check out our full review of eharmony, where we break down its 4.8 rating, its usability, and what its 4.1 Million monthly users get from their eharmony profiles. Or check out these eharmony alternatives if you'd like to consider similar options we recommend.
Advertiser Disclosure
DatingAdvice.com is a free online resource that offers valuable content and comparison services to users. To keep this resource 100% free, we receive compensation from many of the offers listed on the site. Along with key review factors, this compensation may impact how and where products appear across the site (including, for example, the order in which they appear). DatingAdvice.com does not include the entire universe of available offers. Editorial opinions expressed on the site are strictly our own and are not provided, endorsed, or approved by advertisers.
Our Editorial Review Policy
Our site is committed to publishing independent, accurate content guided by strict editorial guidelines. Before articles and reviews are published on our site, they undergo a thorough review process performed by a team of independent editors and subject-matter experts to ensure the content's accuracy, timeliness, and impartiality. Our editorial team is separate and independent of our site's advertisers, and the opinions they express on our site are their own. To read more about our team members and their editorial backgrounds, please visit our site's About page.